---
ICI Mace Snagging Resistance Tester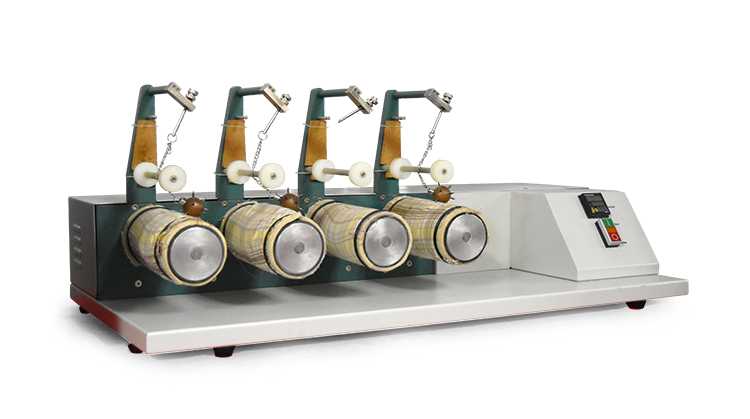 ICI nail hammer type yarn tester is suitable for testing knitted fabrics and woven fabrics and other easy-to-hook fabrics. It is especially suitable for the hooking performance of chemical fiber filaments and their textured yarn fabrics. It is possible to quickly detect how easily the fabric is hooked under normal wearing conditions (ie, the yarn is hooked from the fabric).
ICI Mace Snag Tester. To determine the tendency of fabrics to snag (pull yarn loops from fabric) in normal wear (mace snag). Provided with 4 rotating test cylinders, fitted with sleeves of test fabric, mace balls with tungsten carbide points and controlled by a predetermined electronic counter.
A set of 4 felt sleeves are included.
· Specimen size: 220mm×330mm;
· Revolving drum diameter: 82mm;
· Revolving drum length: 210mm;
· Mace ball: Tungsten carbide head;
· Mace diameter : 31.8 mm;
· Mace protruding length: 9.5 mm;
· Mace plant needles: 11 tungsten needles;
· Needle exposed length: 10mm;
· Guide bar working width: 125mm;
· Distance between the hammer and the guide bar:45mm;
· External dimension: 1007×508×405mm(L×W×H);
· Power supply: 1∮ ,AC220V,50Hz,3A
Note:QINSUN always been committed to innovation and improve product performance and functionality, based on the reasons, the product specifications will be changed accordingly. The above without prior notice, the Company reserves the right to amend the final.