---
Universal Friction Wear Tester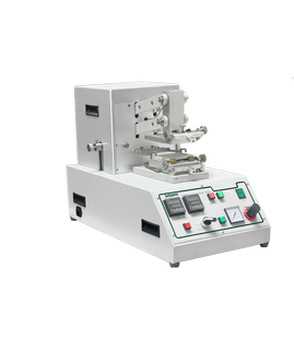 The universal wear and abrasion resistance tester is used to test wear and abrasion resistance of fabrics for apparel, shoes, upholstery, automotive, and many other areas. The instrument, also known as a Stoll Quartermaster Abrasion Tester is designed to run numberous tests with five different possible setups.

Applications:
Universal wear resistance testing equipment is to determine the wear and abrasion resistance of fabric used in clothing, footwear and industrials. Universal wear tester supplies with surface abrasion head (inflated diaphragm method) and Flex abrasion head as well as necessary weights and blades. Accessories are available on request for conducting frosting, pilling and edge abrasion tests.
Universal wear tester (stoll universal wear tester) fitted with the built-in timer and mechanical cycle counter; repeatable and reproducible testing is ensured by consistent motor speed providing 120 double strokes per minute of 25mm (1in) stroke length. The improved air injection system for more uniform inflation of the diaphragm used in surface abrasion testing, and a superior clamping mechanism for repeatable specimen tensioning.

Testing Standards:
ASTM D3514/D3885/D3886, AATCC 119/120, FTMS 191/5300/5302, FORD EFB 15J2/BN 112-01

Product Information:
The instrument can conduct flat grinding, curved grinding, edge grinding, fold grinding and abrasion test such as frosting resistance, welt, gigging, which is used for the woven fabric, knitted fabric and coated fabric, pile fabric, socks, felt, non-woven, deep fabric, yarn, cord, plastic film, rubber, leather, paper, and many other materials. By the test sample can be dry, also could be immersed in water, oil, or in other liquid.

parameter:
Rotation Speed:120rpm
Measuring Range:25mm
Width:570 mm
Length:680 mm
Height:400 mm
Power:220/110 V,50/60 Hz
Weight:80 kg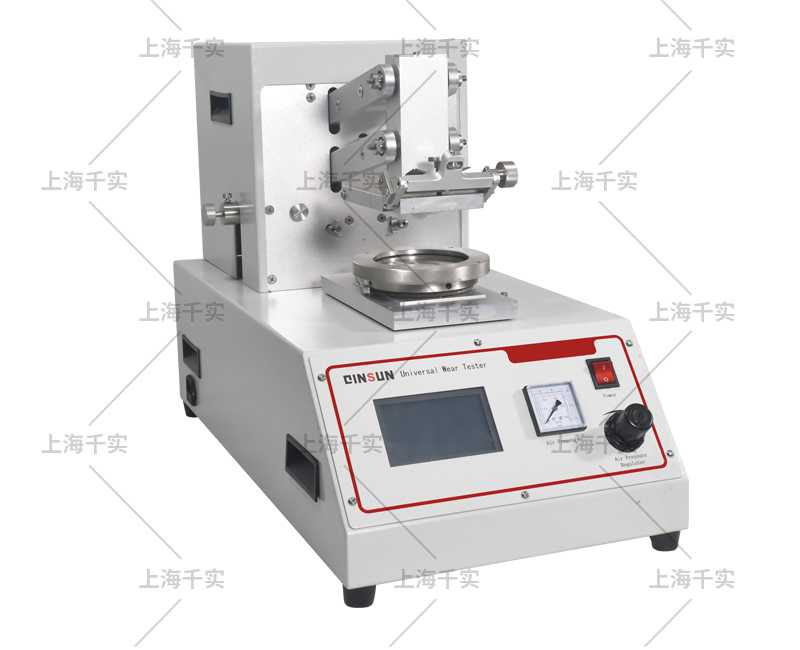 Note:
QINSUN is very in place for textile testing and quality control,we have our own textile testing lab. Our
textile testing equipment
and testing methods are in the leading position in the industry. We have passed the textile testing certification and iso textile testing standards issued by a number of testing,We can provide
textile testing equipment pdf manual
. Sufficient inventory, big discounts, limited time promotion, Order now!