---
Elmendorf Tearing Tester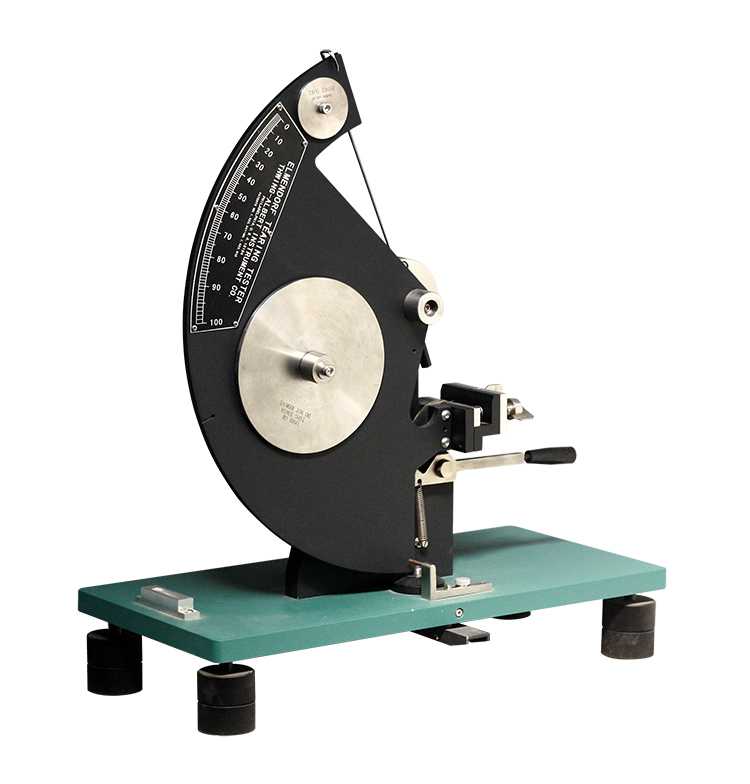 Elmendorf tearing tester using stable mechanical clamps, specimen is fixed in the clamp and use the equipped blade to cut a crack, specimen is torn along the crack direction by releasing the moveable clamp, convert the work and get value of tearing in a certain length to ballistic tearing strength.
GB/T 3917.1 ,ASTM D 1424,DIN 53862,EN ISO 13937-1,ISO 4674-2,ISO 9290,
M&S P29,NEXT 17,NF G07-149,GB/T 455,APPITA P 400,ASTM D 689,BS 4468,CSA D9,
DIN 53128,EN 21974,ISO 1974,JIS P 8116,PAPTAC D9,SCAN P11,
SNV 198482,TAPPI T414,UNI 6444,GB/T 11999,ASTM D 1922,ISO 6383-2,
JIS K 7128-2,NF T54 141,ASTM D 5734,WSP 100.1
1,test range (A-C):16N,32N,64N
2,test accuracy:≤±1 division value
6,dimension:400×210×395mm
Note:QINSUN always been committed to innovation and improve product performance and functionality, based on the reasons, the product specifications will be changed accordingly. The above without prior notice, the Company reserves the right to amend the final.