---
Mask Respirator Breathing Resistance Tester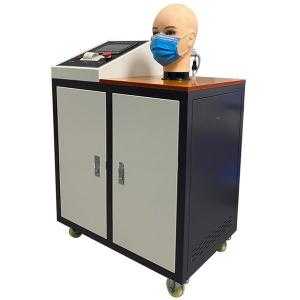 Mask respiratory resistance tester

is used to measure the respiratory resistance and expiratory resistance of respirators and masks under the specified conditions. Applicable to the national labor protection supplies inspection agency, mask manufacturers related inspection and inspection of ordinary masks, dust masks, medical masks, anti-fog mask products.
Application:

Mask & Respirator Breathing Resistance Tester

can be used to determine the inspiratory and expiratory resistance of masks under specified conditions.Another additional function of this machine is flow impact test of the breather valve. The flow rate for inhale resistance test is 30L/min and 95L/min. The flow rate for exhale resistance test is 160L/min. And the flow rate for the flow impact test is 300L/min.
Standards:

EN149-2009 section 7.15, 8.3.4, EN 13274-3, GB 19083, GB 2626, NIOSH 42 CFR Part 84, JIS/T 8151
Features:

1. Touch screen control, English menu, man-machine dialogue mode, easy operation.
2. Built-in thermal printer, it is convenient to quickly print test results on site.
3. Two modes of breath detection and inhalation detection can be set.
4. The automatic switching device of the respirator pipeline solves the problem that the tester pulls out the
pipe and accidentally connects the pipeline when testing.
5. 3D printed standard head mold, which simulates the actual inhalation and exhalation of the human body,
improving the accuracy of the data.
Parameters:

Air Flow Meter Range:20~160L/min Accuracy: 1%
Digital Differential Gauge Range:-1000~1000Pa Accuracy: 1Pa
Inspiratory Speed:20~160L/min
Printer:Micro thermal printing
Dimensions:680×600×1100mm
Display:Touch screen in English display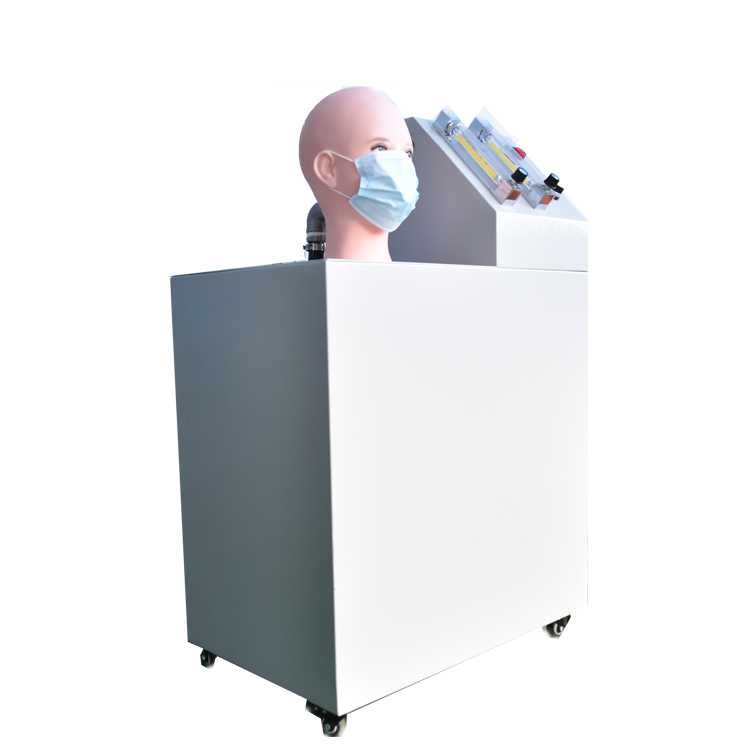 Note:
QINSUN is very in place for textile testing and quality control,we have our own textile testing lab. Our
textile testing equipment
and testing methods are in the leading position in the industry. We have passed the textile testing certification and iso textile testing standards issued by a number of testing,We can provide
textile testing equipment pdf manual
. Sufficient inventory, big discounts, limited time promotion, Order now!