---
Mask synthetic blood penetration tester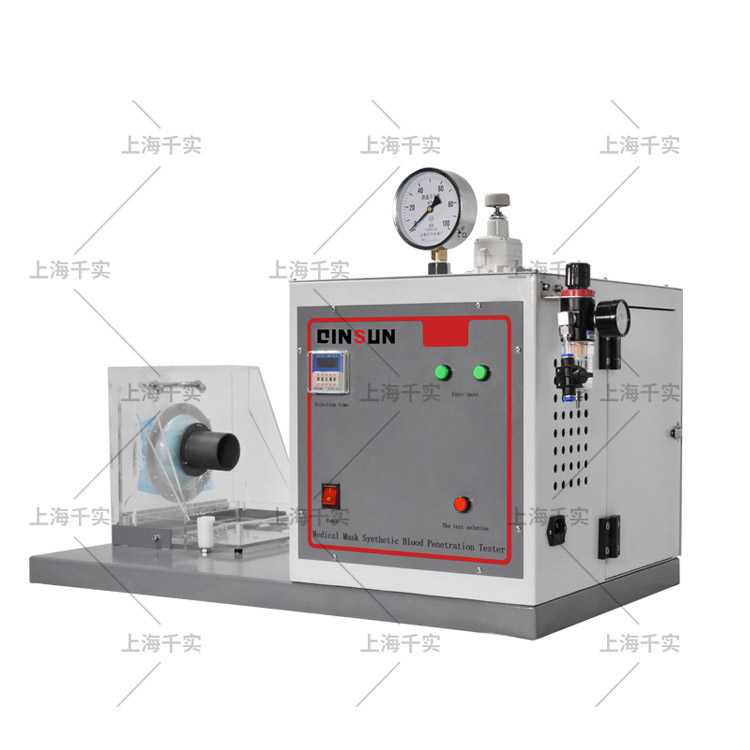 Medical Face Mask Synthetic Blood Penetration Tester is used for evaluating the resistance to synthetic blood penetration (splash resistance) of medical face masks. The test method challenges medical face masks with a fixed volume of synthetic blood directed at high velocity at the center of the mask.
Application:
The device is used for anti-synthetic blood penetration of medical surgical masks, and mainly used in the field of medical protection products. It can also be used for other textile coating material determination.
Features:
1. The convex sample fixing device can simulate the actual state of use of a mask, leave a test target area without damaging the sample, and distribute the synthetic blood in the target area of the sample.
2. The special constant pressure spray device can spray a certain volume of synthetic blood in a controlled time. 3. It can fully simulate the human body's average blood pressure of 10.6kPa, 16kPa, and 21.3kPa spray speeds for testing.
3. Equipped with a target plate, which can block the high-pressure edge portion of the sprayed liquid flow, and only let the steady-state flow portion be sprayed on the sample, which increases the accuracy and repeatability of the liquid velocity sprayed on the sample.
4. Color touch screen operation.
5. Equip with thermal printer for printing results.
Parameter:
Spray Distance:300mm+/-10mm
Spray Speed:450cm/s,550 cm/s,635 cm/s
Nozzle:Diameter: 0.8mm, Length::12.7mm
Spray time:0.01s-99.99s
Synthetic blood volume:2L
Power Supply:AC 220V 50Hz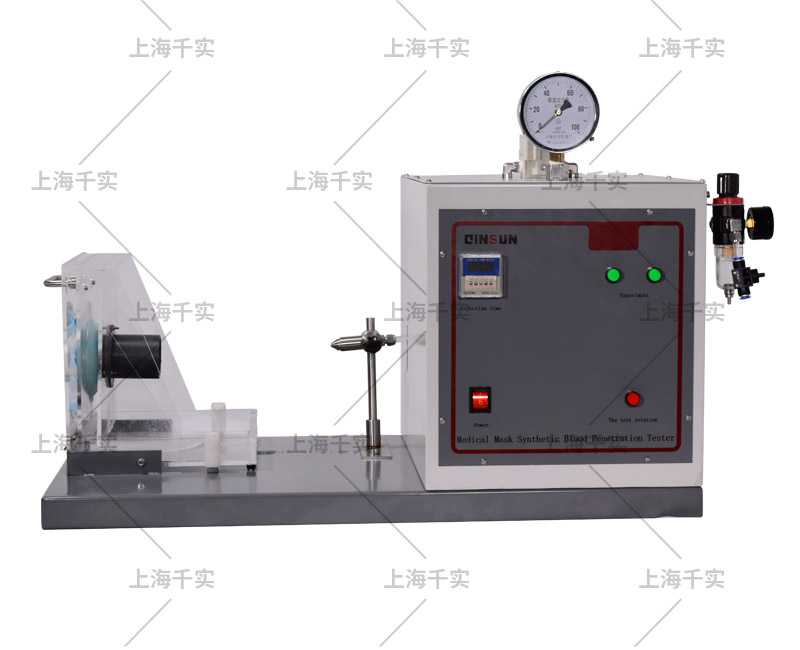 Note:
QINSUN is very in place for textile testing and quality control,we have our own textile testing lab. Our
textile testing equipment
and testing methods are in the leading position in the industry. We have passed the textile testing certification and iso textile testing standards issued by a number of testing,We can provide
textile testing equipment pdf manual
. Sufficient inventory, big discounts, limited time promotion, Order now!