---
Synthetic blood penetration tester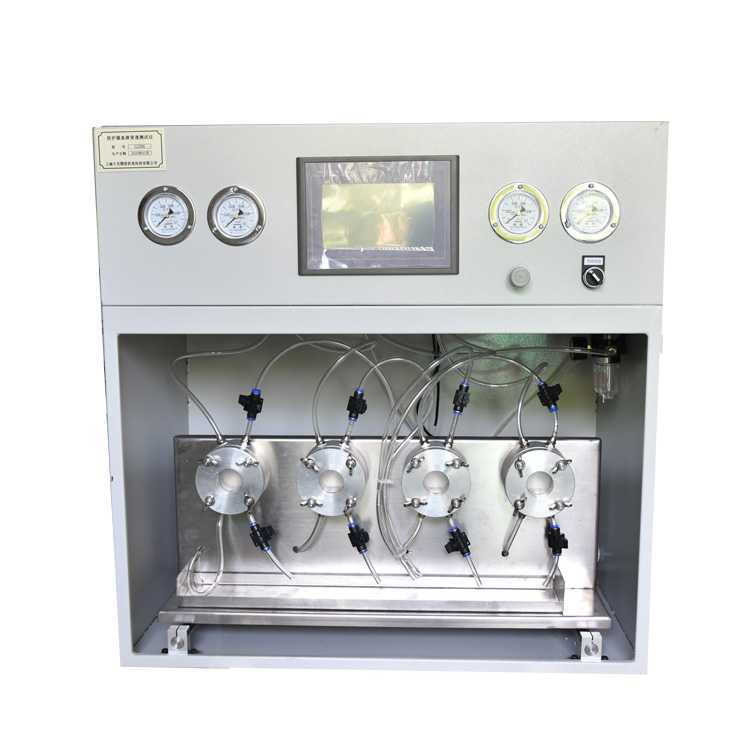 Synthetic Blood Penetration Tester is used for the determination of resistance of penetration by the synthetic blood under the different levels of test pressure to medical protective clothing.
A specimen medical face mask is supported on an apparatus. A fixed volume of synthetic blood is sprayed horizontally at the specimen mask to simulate the scenario of a mask being splashed by a punctured blood vessel. The volume of fluid, distance to impact, orifice size and fluid velocity are defined in their methods and intended to be consistent with this health care scenario.
This test is required by ASTM F2100 and is tested in compliance with ASTM F1862, ASTM F2100, EN 14683, and ISO 26609. Nelson Labs' highly experienced staff provides a one-stop shop for all ASTM F2100 and EN 14683 testing.
1.With one or four working position, can test one or four specimen simultaneously.
2.Single-chip microcomputer automatic control, automatic timing, automatic alarming once test finished.
3.Protective clothing blood penetration tester with mechanical pressure meter, easy for checking.
4.With HMI configuration, real-time display of pressurized pressure by touch screen.
5.Each working position is equipped with independent pressure monitored display.
6.Adopt with programmable throttle valve for pressure apply, to make sure the rate of pressurized is not excess 3.5kPa/s.
7.Medical protective clothing blood penetration testing machine using 13.6N.m ratchet wrench for specimen installation, torque force is controllable.
ASTM F903, ASTM F1670, ASTM F1671/F1671M , YY/T0700, GB19082, ISO16603, ISO 16604, IS 16545, IS 16546
Pressure range: (05~ 25) kPa
Specimen size: 75 * 75 mm
Power: 220 V, 50 Hz, 50 W
Dimensions: 560 * 460 * 480 mm (L x W x H)
Packaging info.: 720 * 620 * 730 mm (L x W x H), 57 Kg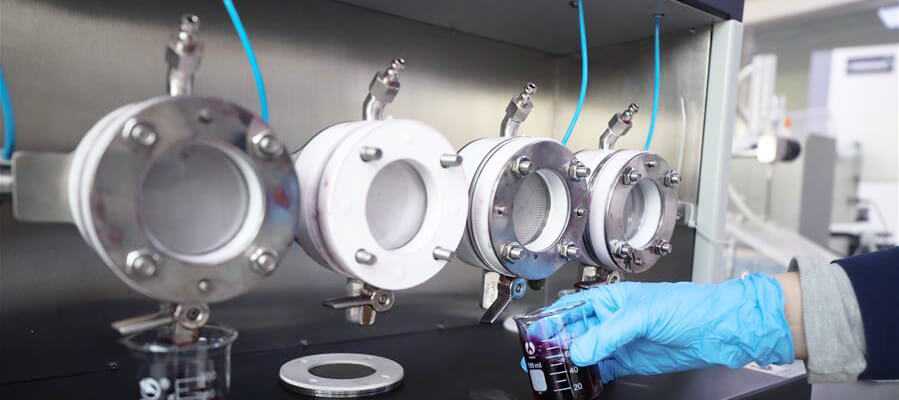 Note:
QINSUN is very in place for textile testing and quality control,we have our own textile testing lab. Our
textile testing equipment
and testing methods are in the leading position in the industry. We have passed the textile testing certification and iso textile testing standards issued by a number of testing,We can provide
textile testing equipment pdf manual
. Sufficient inventory, big discounts, limited time promotion, Order now!