---
Sleeping Bag Flammability Tester -ASTM F1955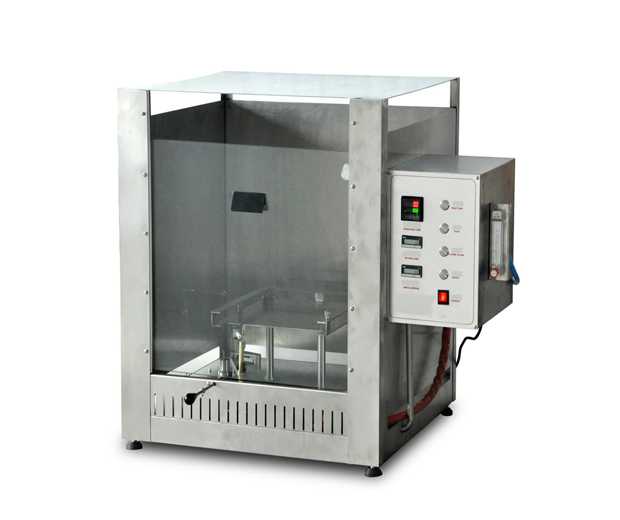 Sleeping Bag Flammability Tester, to determine the flammability resistance of sleeping bag. Both manual testing method and automatic testing method can be performed. Flame height can be adjusted through gas valve provided.
Ten specimens are cut from individual sleeping bags or a physically accurate facsimile. A standard-ized flame is applied to the folded edge for a specified time under controlled conditions and the burn rate is calculated to determine if the specimens meet specification requirements.
Stainless steel test chamber (Includes glass viewing windows)
Stainless steel support frame
Sample clamp with U-shaped
#50 White mercerized cotton thread
Burner diameter: 0.90+-0.03mm
Burner length: 1.60+-0.05mm
Burner tube inside diameter: 10mm
Note:QINSUN always been committed to innovation and improve product performance and functionality, based on the reasons, the product specifications will be changed accordingly. The above without prior notice, the Company reserves the right to amend the final.