---
BET Sorptometer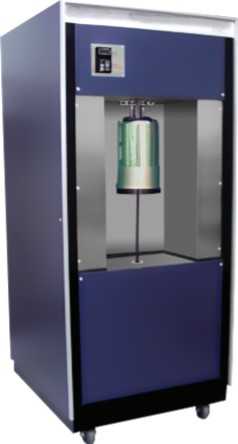 The BET-Sorptometer is fully automated, volumetric gas sorption analyzer to measure accurately adsorption and desorption isotherms for the characterization of surface area, pore size distribution, pore volume and pore structure of micro and mesoporous materials as well as the kinetics of adsorption.
Operation Principle
When clean surface is exposed to a gas, an adsorbed film forms on the surface. Adsorbed films also form on the surface of pores within a material and vapor can condense in the pores. At a constant temperature, the amount of adsorbed/condensed gas on a surface depends on the pressure of the gas. Measurement of the amount of adsorption/condensation as a function of pressure can give information on the pore structure. The PMI Sorptometers use gas adsorption/condensation to analyze pore characteristics. Further, measurement of pressure as a function of time provides the kinetics information of adsorption.
Application
Porous distribution instrument is widely used in all walks of life.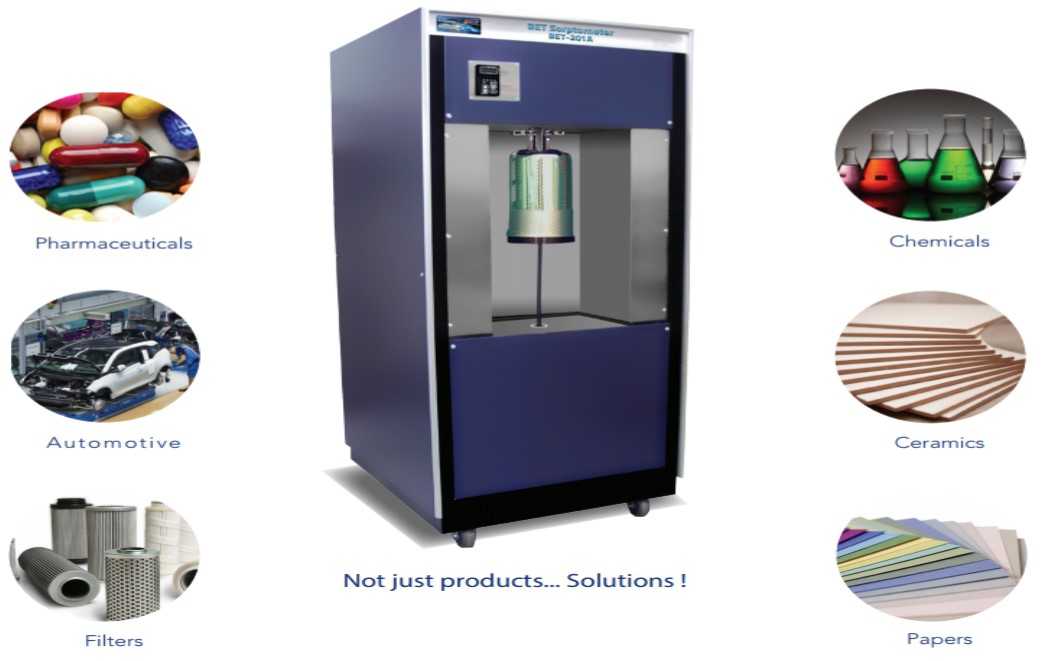 Features
· In situ outgassing: No need for extra outgassing stations
· Automated Control
· Both Single and Multi point BET
· Display of full adsorption and desorption isotherms
· BJH pore size distribution
· DFT pore size method
· Langmuir Surface Area
· deBoer t-plot method (for measurement of micro pore volume in cc/g & micropore area in m²/g)
· Microporesize distribution (by Horvath-Kawazoe method)
| | |
| --- | --- |
| Items | Parameters |
| Pore Size Range | 1nm to > 200 nm |
| Surface Area Range | 0.01 m2 / g and larger |
| Sample size | Diameter larger than 1cm |
| Pressure range | Vacuum~1atm (14.5psi) |
| Pressurizing gas | Any non-corrosive gas, including nitrogen, krypton, argon, ammonia |
| Pressure Transducer Range | 10 Torr - 1000 Torr |
| Resolution | 1 in 10,000 |
| Accuracy | 0.15% of reading |
| Power Requirements | 110/220 VAC, 50/60 Hz, other available |
| Dimensions | 70" H x 28" W x 30 " D |
| Weight | 250 lbs |
Note:QINSUN always been committed to innovation and improve product performance and functionality, based on the reasons, the product specifications will be changed accordingly. The above without prior notice, the Company reserves the right to amend the final.