---
5100 Series Air Filter Test Stander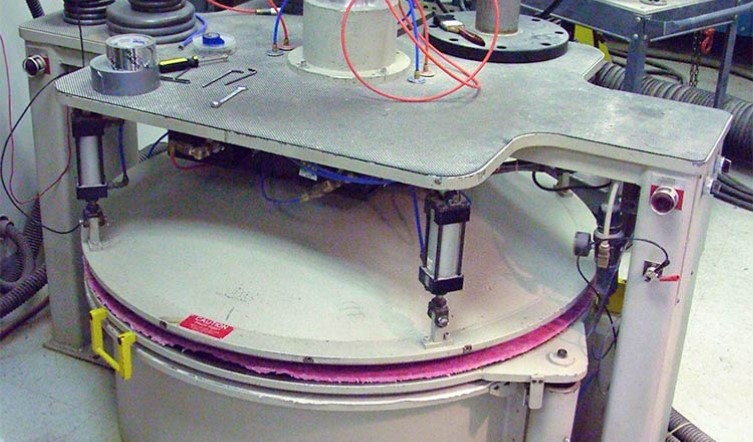 The 5100 series testing stand, used gravity test method, is a fully automatic air filter testing system, which can be use for product development and quality supervision.
Modular design allows the instrument to fit with your equipment, and optional accessories allow the instrument to meet your specific needs.
Application
The application area included air filter test criteria, the engine inlet air filter and the automatic testing of the flat plate filter medium.
A typical instrument installation is to install the entire instrument in a separate layer. The multi-layer installation method can install the blower unit in the upper or lower layer, which can save the laboratory space.
Range of Flow
Model 5011-1000100-1000 SCFM50-1000 std m
3
/hr
Model 5011-2000100-2000 SCFM170-3400 std m
3
/hr
Two LFE traffic sensors can be used to extend the flow range
Flow Measurement
Single or multiple laminar elements with high precision pressure sensors (LFE)。
Accuracy of measurement:±0.86%
Pressure
Dual range high precision pressure differential sensors
Pressure Accuracy:±0.15%
Dust Feed Device
Self-Contained,Close-loop control,Gravity spiral brick。
Media:According to ISO Standards, Fine , Medium, Coarse Dust.
scope :1-100g/min
feeding accuracy:±0.1g

Vacuum pump
Self-contained, volumetric rotary blade vacuum pump Change speed motor, improve energy efficiency
Sound insulation cover
UI Control and DAS
Customization Labview application
Automatic running ISO 5011 Standard test Included PC,LCD and Printer
Placed in the EIA dust isolation chamber
Environmental Requirement
Power Supply:460 Vac, 3ph, 60 Hz, 50 Amps (international Voltage Availiable)
Compressor Air:40 SCFM , 90 psig (68 std m
3
/hr @ 620 kPa)
Note:
QINSUN is very in place for textile testing and quality control,we have our own textile testing lab. Our
textile testing equipment
and testing methods are in the leading position in the industry. We have passed the textile testing certification and iso textile testing standards issued by a number of testing,We can provide
textile testing equipment pdf manual
. Sufficient inventory, big discounts, limited time promotion, Order now!