---
Structural Integrity Tester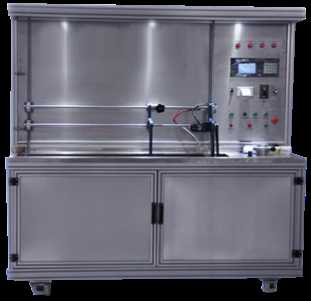 Introduction
Structural integrity: the so-called structural integrity test refers to the filter element in the production process of flaws phenomenon checks. Such as cover glue (welding or metal mesh core) is not sealed, the filter commissure is not complete, in the process of folding corrugated filter layer damage and filter itself loophole term structure is not complete. The filter appears this phenomenon which shows that it has lost the filtering effect.
Application
Test items:
Integrity (whether the filter is with damage , filter joint, end cap adhesive with or without defects)
First bubble point and maximum pore size
Group bubble point and average pore size
Reference filter accuracy (βx ≥ 20 corresponding reference value)
Application:
New product development.
Filter joint, bonding process control.
Product quality control.
Third party testing, supervision agency.
Test objects:
Oil filter material and air filter paper
Oil filter and filter paper
Chip filter and filter components used in various industries
Features
Flieter element and filter material is easy to install;
The filter element and the filter material are easy to convert to the test state (by adjusting the three-way wrench adjustment);
Microcomputer test operation, data display, storage, not only the uses of both are convenient and intuitive, but also the results can be queried and printed.
Measurement data time monitoring (LCD display), the test results are intuitive and easy to understand;
Test results can be long-term preservation, easy to query (up to 200);
Temperature compensation.
The conversion coefficient between the filter precision and the average pore diameter of the six kinds of filter materials is set.
With exhaust fan, protective cover;
A tank can be automatically added liquid, drainage;
Aluminum alloy frame, stainless steel panel, stainless steel test tank.
Standards
ISO 2942:2004 Hydraulic fluid power -Filter elements -Verification of fabrication integrity and determination of the first bubble point
GB/T 14041.1-1993 Hydraulic fluid power-Filter elements-Verification of fabrication integrity
ISO 4003:1990 Permeable sintered metal materials-Determination of bubble test pore size
GB/T 5250-1993 Permeable sintered metal materials-Determination of fluid permeability
Note:QINSUN always been committed to innovation and improve product performance and functionality, based on the reasons, the product specifications will be changed accordingly. The above without prior notice, the Company reserves the right to amend the final.