---
Large Straight Shear Apparatus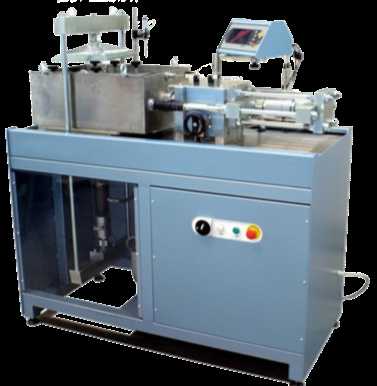 Large straight shear instrument is the ideal instrument for measuring the shear capacity of soil and other raw materials (up to 20mm in size). In a mixed sample, it can measure 300 mm2 of sample.
The vertical pressure for condensing the sample is provided by the automatic programming closed-loop hydraulic system. The horizontal displacement is driven by a high-precision stepper motor. The tester is controlled entirely by the microprocessor software. The motor controls the axial pressure and displacement, and the closed-loop system controls the vertical hydraulic system and test step. The user interface is a large single-color graphics with a 10-button anti-scratch keyboard.
Large straight shear instrument as a unique instrument, the measured values (horizontal and vertical forces and displacements) can be displayed directly on the display and stored in memory according to the preset recording mode. The PC is only used as an interface for downloading test data. When the test is complete, data can be downloaded via RS 232, which can be processed via the 30-WF6016 / T2 or 30-WF6016 / T9 direct or residual Geo-Analysis templates.
The use of large samples can get more representative shear strength values. In addition, a large shear box can be used to obtain the friction angle between the various samples.
The large straight shear includes a shear box, a 100KN force sensor, a linear potential sensor, and a 10mm and 50mm stroke set with mounting bracket.
Standards
ASTM D3080 Standard test method for direct shear test of soils under consolidated drained conditions
ASTM D6243 Standard test method for determining the internal and interface shear strength of geo-synthetic clay liner by the direct shear method
BS 1377:7 Soils for civil engineering purposes Part 7.Shear strength tests (total stress)
EN ISO 12957 Geotextiles-Determination of friction characteristics-Direct shear test
ASTM D5321 Standard test method for determining the shear strength of soil-Geo-synthetic and geo-synthetic-geo-synthetic interfaces by direct shear
Features
It is an ideal instrument for measuring slate, industrial slag, rough brick and coal mine waste.
Maximum 300mm2 sample.
100KN vertical pressure and horizontal force.
Variable speed: 0.00001-11.00000mm / min.
The preset step number of automatic hydraulic system (max 50) .
From coagulation to failure of automatic test management: the operator simply removes the fixing screws of the shear box.
A linear connection between the shear box, the drive unit and the force sensor is used for axial transmission of the horizontal force of the shear plane.
The test parameters can be easily set via a large digital graphics display.
Different speeds and travel directions (forward or backward) can be set during the test.
Each individual step of the axial force can be performed immediately or by a linear slope of the preset time interval.
Different and independent data recording methods.
Real-time data acquisition software.

Technical Parameters
Sample Size: Up to 300mm2, 27-WF2304 / 1 150 mm Sample blade can reduce sample to 150mm
Shear and vertical force: 100KN
Speed range: 0.00001-11.00000mm / min
Maximum stroke: 75mm
Coagulation step number : Up to 50
Data acquisition: RS 232 interface and direct and residual shear Geo-Analysis templates
Power: 2000W
Dimension : 1470 x 758 x 1570 mm (L x W x H)
Weight: 800kg

Note:
QINSUN is very in place for textile testing and quality control,we have our own textile testing lab. Our
textile testing equipment
and testing methods are in the leading position in the industry. We have passed the textile testing certification and iso textile testing standards issued by a number of testing,We can provide
textile testing equipment pdf manual
. Sufficient inventory, big discounts, limited time promotion, Order now!