---
Geotextile Plane Flow Meter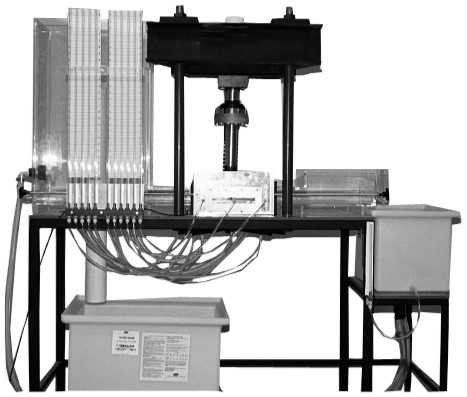 In order to evaluate the water conveyance capacity of the material, the geotextile surface flow meter was used to measure the permeable flow rate under a certain hydraulic gradient of geotextile material under certain pressure .
STANDARDS
ISO 12958 Geotextiles and geotextile-Related products - Determination of water flow capacity in their plane
ASTM D4716 Standard test method for determining the (in-plane) flow rate per unit width and hydraulic transmissivity of a geosynthetic using a constant head
GB/T 17633 Geotextiles and geotextile-related products-Determination of water flow capacity in their plane
Features
Equipped with 10mm and 25mm thickness rubber foam pad to meet the 10mm, 10-25mm, 25mm thickness of the test requirements of the sample
Tightness test leakage rate : Less than 0.1 mL / s
Constant temperature constant speed water supply system: The temperature accuracy of 0.1℃
Flow unit width is adjustable
Built-in filter degassing device
Configure dissolved oxygen

Technical Parameters
Items
Parameters

Normal pressure range

10-220kPa (according to the need to expand the
compression range to 5-260kPa)

Pneumatic pressurization system

Provide 20kPa, 100kPa, 200kPa standard constant pressure and a variety of custom pressure

Pressure control accuracy

Less than ± 2%

The loading platform area

300mm × 300mm

Specimen thickness

Less than 50mm

Timer time setting range

0.1-9999s

Time accuracy

0.1s
Note:QINSUN always been committed to innovation and improve product performance and functionality, based on the reasons, the product specifications will be changed accordingly. The above without prior notice, the Company reserves the right to amend the final.