---
Multi Finger Scratch/Mar Tester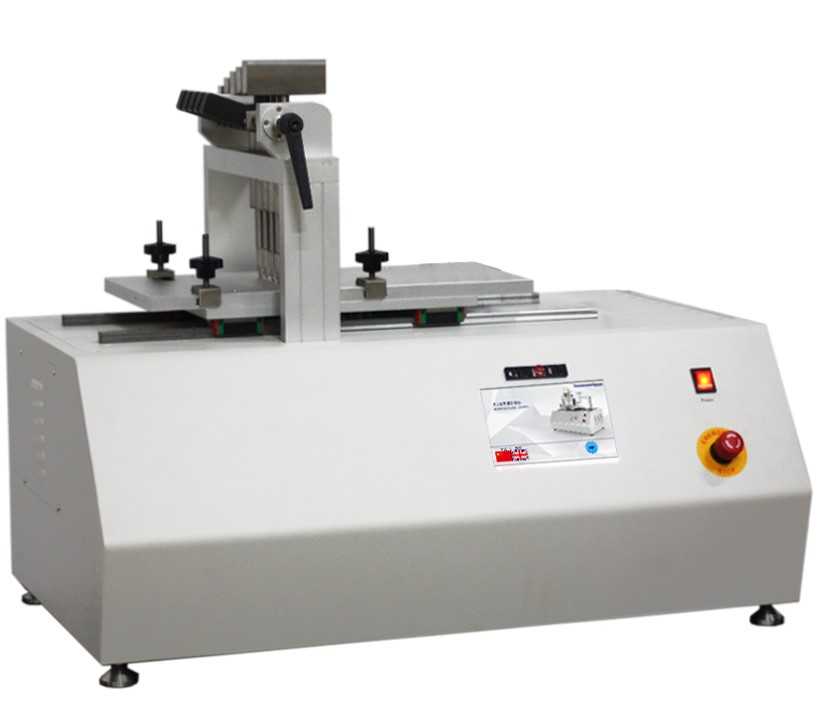 Introduction:
Multi Finger Scratch/Mar Tester uses tungsten carbide as a scratch to accurately detect surface damage caused by unconventional physical forms (such as scraping, grasping, planning etc). It can be used to detect the wear resistance of plastic parts in automobile interior and exterior trim, and can also be used for the testing of hard material wear, paint, ink, soft metal, oil carpet and other materials.
The test sample is fixed on a compressed air driven test platform. Five independent shaft scraping fingers that can be replaced with different weights and optional scraping fingers, constant vertical acting on the test sample surface. The scraper is mounted on a hard bench, and the operator can hold the specified scraper in a balanced position by means of a bracket so that the irregularly sized sample can also be tested.

Standards:
Ford BN 108-13 Resistance to scratching
General Motors DMN3943、Danmler-Chrysler LP-463DD-18-01

Accessories:
1. Pneumatic, mobile platform;
2. Regulator operation control
3. With the weights of the five shaft scraping fingers
4. Nine weight settings (2N, 3N, 4.5N, 5N, 6N, 7N, 10N, 15N, 20n)
5. Interchangeable scratches and scratches tool
6. A solid spring sample holder
7. Detachable inspection table protection board
8. Precise to 1/100 second electronic timer
9. Lubricant air conditioning controller with internal lubrication

Technical Parameters
Standard configuration
Scraper components (5 pieces)
Scraping fingertips: diameter 1.0mm spherical scraping fingertips (5PCS)
Scratch fingertips: diameter 7.0mm spherical scraper tip (5PCS)
Weights set
Digital electronic timer
Adjustable sample holder (2PCS / set)
Optional accessories
1.0mm tungsten carbide scratch fingertips
7.0mm tungsten carbide scratch fingertips
But also in accordance with customer requirements special production
Weight optional accessories
Weight set: including 8N, 13N, 18N
Weight 25N

Product Display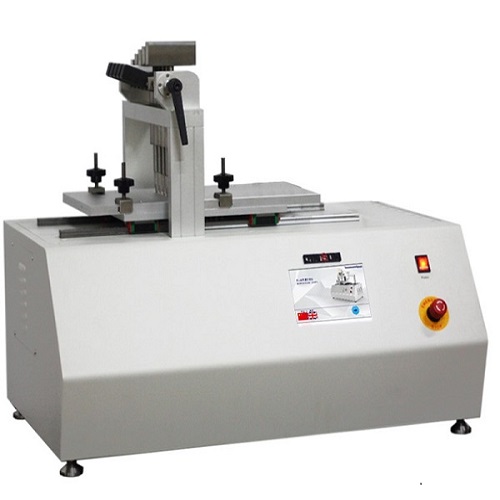 Note:
QINSUN is very in place for textile testing and quality control,we have our own textile testing lab. Our
textile testing equipment
and testing methods are in the leading position in the industry. We have passed the textile testing certification and iso textile testing standards issued by a number of testing,We can provide
textile testing equipment pdf manual
. Sufficient inventory, big discounts, limited time promotion, Order now!