---
Small High Efficiency Air Filter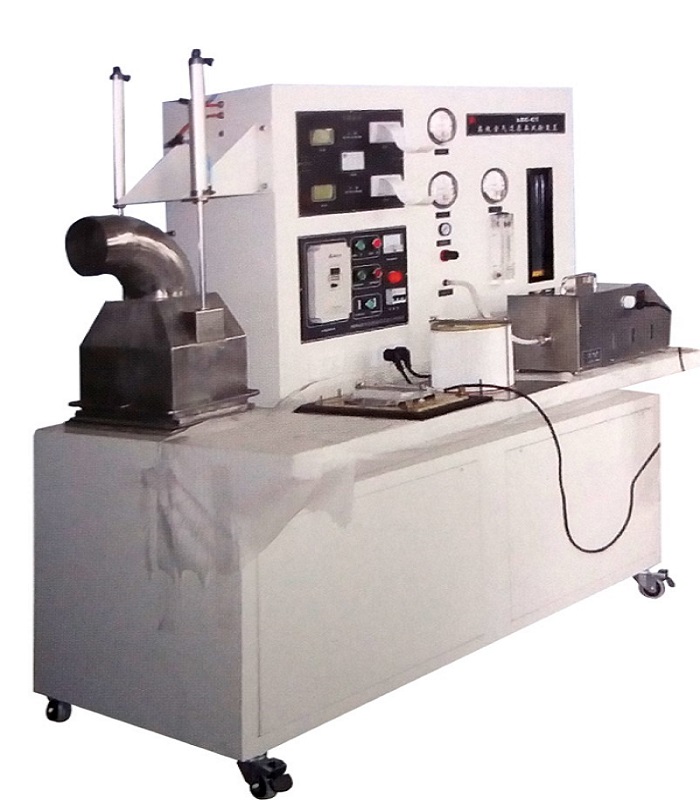 The small high efficiency air filter test device is a highly targeted filter test equipment, based on the "European standard EN1822-5: 2000 determining the efficiency of filter element " principle, but in line with the domestic industry on the finished product filter, filter material testing status quo, after years of use and practice, its user-friendly design, with a simple operation, easy to use, for a wide range of features. Users only need to adjust the inverter air flow controller, you can easily get the filter material or finished filter resistance, flow and filtration efficiency of the measurement data. The system can instantly provide complete data parameters for sample collection.
The aerosol spray method can be used for the determination of the filtration efficiency of the finished filter, and the filtration efficiency of the finished filter can be measured by the atmospheric method. It can instantly to provide complete data parameters to the sample.

Accessories
1) DEHS aerosol generator * 1 set
2) Laser dust particle counter * 2 sets (2.83 liters / min)
3) Variable frequency controller * 1 set
4) Micro differential pressure meter (imported) * 3 pcs
5) Flow meter * 2 sets (medium and low flow rate)
6) Flow nozzle * 1 set (high flow rate)
7) High pressure fan * 1 set
8) Pipeline high efficiency air filter * 1 set
9) Pneumatic special fixture * 1 pair
10) Control valve * 3 pcs
11) Stainless steel pipe * 1 set
12) Test software CD * 1 sheet (accessory)
13) Computer * 1 (accessory)

Technical Parameters
1) Applicable to the measured object: small finished filter
2) Detection of particle size: 0.3, 0.5, 1.0, 2.0, 5.0, 10.0 μm (six level)
3) Detection equipment: laser dust particle counter (inside test bench)
4) Flow range: 10 ~ 250 m3 / h
5) Detection resistance range: 0 ~ 1000 Pa
6) Dust source: aerosol (DEHS)
7) Power supply: 380V / 50 Hz
8) System power consumption: <3500W
Note:
QINSUN is very in place for textile testing and quality control,we have our own textile testing lab. Our
textile testing equipment
and testing methods are in the leading position in the industry. We have passed the textile testing certification and iso textile testing standards issued by a number of testing,We can provide
textile testing equipment pdf manual
. Sufficient inventory, big discounts, limited time promotion, Order now!