---
Scratch/Shear Tester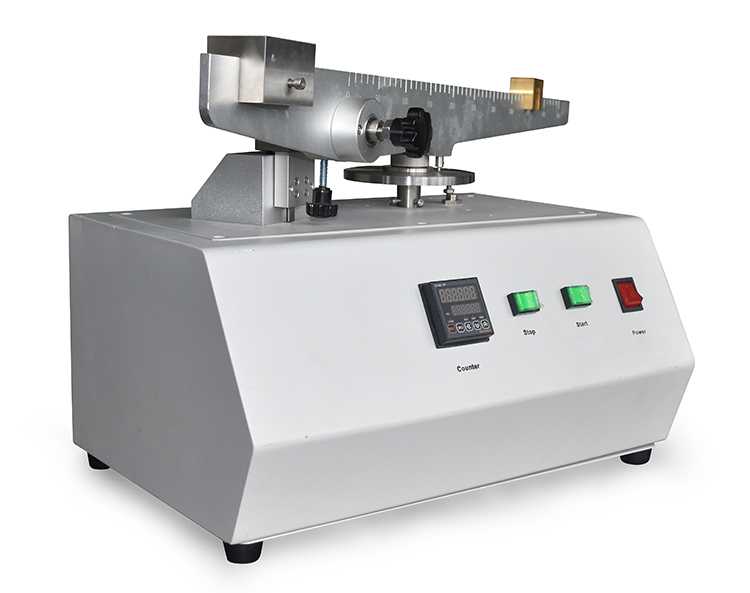 Scratch/Shear Tester used for a variety of automotive interior materials, such as plastics, rubber, leather, fabric, coating materials, coating materials and other non-composite materials such as scratch resistance detection.
Core advantages:
Scratch/Shear Tester from Qinsunlab can be used to characterize film-substrate systems and to quantify parameters such as adhesive strength and friction force and using a variety of complementary methods. This makes them invaluable tools for determining coating adhesion, scratch resistance and mar resistance in research, development and quality control.
Scratch tester is applicable to all types of wiping performance test of automotive interior materials; test equipment integrated three domestic standards (fingers scraping method, a hundred grid method, and plastic scraping finger scraping method).
This adjustment allows the scale beam to be maintained in a level position in respect to the specimen and turntable. Designed with an integrated bearing, the scale beam can be tilted in a rest position enabling the operator to mount or remove specimens.
Applicable Standards:
GB/T 2918,GB/T 6151,GB/T 8424.3,PV3952,BMW GS97034-2,BMW GS97034-9,GMN 3943-2003,FLTM BN 108-13,STD1024-3113,GMW 14698-A,GMW 14688
Technical Parameters:
1. Maximum test pressure: 5N
2. specimen Rotate speed: 5 ± 1r / min
3. Test force accuracy: ± 2%
4. specimen Maximum size: Φ90 ~ Φ100mm
5. Overall dimensions: 120 × 120 × 480mm
6. Weight: 15kg
Operation process:
Before loading the sample, you need to adjust the Weighing bar to the appropriate height firstly according to the sample thickness. The precision cutting tool is installed on the Weighing bar and placed on the sample. After the start of the instrument,turntable was rotated at constant speed to ensure accurate measurement results . By changing the load on the cutting tool, you can evaluate the shear resistant or scratch resistant performance of the material.
The instrument's Weighing pole design allows it to level with the sample and turntable, and can be raised or lowered according to the actual needs. In addition, the Weighing pole can also be lifted in the air to facilitate the operator to remove the sample. By changing the position of the sliding balancing weight, the total load on the sample can be adjusted in the range of 0-1000 g.
Cutting tools can be chosen using tungsten carbide tools or circle conical diamond head.
Visually judging the test results with the randomly equipped 10 times magnifier , the user can also use high-precision optical microscope to observe.

Specifications:
1. The travel range: 10-200mm;
2. Speed range: 10-200mm / s;
3. Speed Buffer: 10 ± 1mm;
4. The metal scraper head diameter: 0.5mm, 0.75mm, 1mm (Erichsen318), 3mm, 5mm, 7mm;
5. The metal scraper head material: tungsten carbide;
6. Pressurized weight and scraping components total weight: 2N, 3N, 5N, 7N, 8N, 10N, 12N, 15N, 20N (optionally with option) mass error does not exceed 1%;
7. Plastic scraper means: polymethyl methacrylate (PMMA);
a. Diameter 16mm thickness of 1mm;
b. scraping means is an edge radius of 0.5mm;
8. Power: AC220V ± 10%, 50Hz.
Instrument features:
1. The apparatus consists of the drive motor mechanism, scraping component, the sample holder fixing devices and other components.
2. The scraper assembly includes a bracket scratch; scraping means scrape the specified bit sets, pressurizing means (weights and weight support bar) and the like.
3. Free installation, replacement and removal of different specifications, scraping means can be implemented in a uniform way linear motion scraping under different loads.
4. The use of embedded systems, man-machine interface for automated control of the testing process, using precision servo motor, ball screw driver for the scraping speed standards under the control accuracy with a decisive role.
5. The use of tungsten carbide makes scraping means, increase the instrument pot life.
6. The use of aluminum and stainless steel, simple appearance, lightweight and corrosion resistant.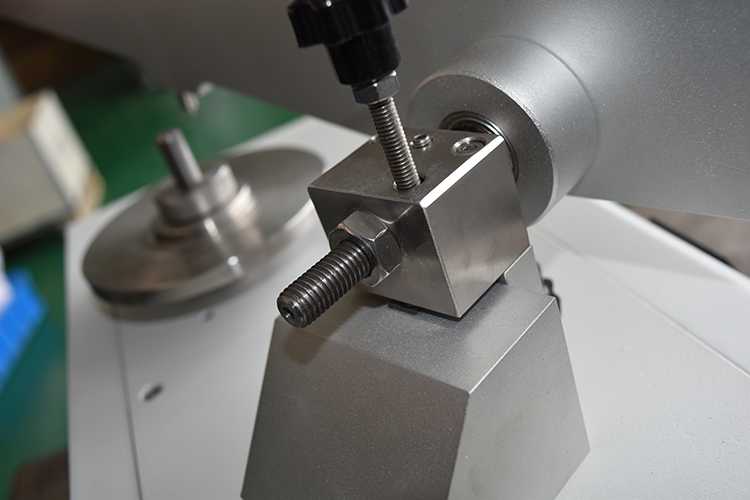 Note:
QINSUN is very in place for textile testing and quality control,we have our own textile testing lab. Our
textile testing equipment
and testing methods are in the leading position in the industry. We have passed the textile testing certification and iso textile testing standards issued by a number of testing,We can provide
textile testing equipment pdf manual
. Sufficient inventory, big discounts, limited time promotion, Order now!