---
Fully automatic membrane pore size analyzer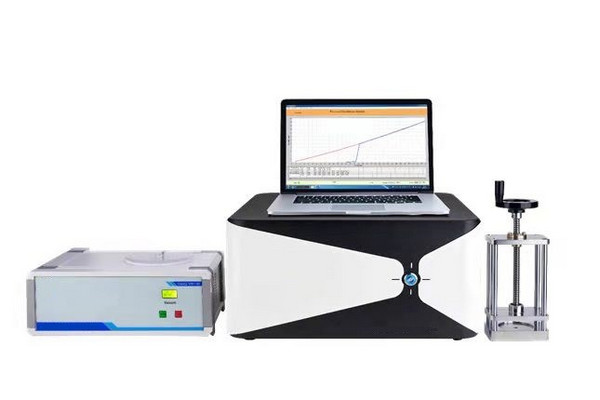 Standards:
ASTM316, GB/T32361-2015
Applications:
Scope of use::
● Suitable for samples of various materials such as polymers, ceramics, glass, metal, paper, cloth and composite materials.
● Suitable for polymer membrane, filter paper, sintered metal, foamed metal, wire mesh, sintered felt, porous ceramics, non-woven fabric, fused sand glass and other types of membranes and filter materials.
● Suitable for samples of various shapes such as tube type, multi-channel type, sheet type, hollow fiber, capsule type, and folded type.
● For special samples, provide reliable testing process and various accessories required, and share our experience in testing various special samples with customers.
Product Information:
Fully automatic membrane pore size analyzer, including micro-filtration membrane pore size analyzer based on capillary flow method (bubble point method), ultra-filtration membrane pore size analyzer based on liquid-liquid replacement method, and multifunctional membrane performance tester, suitable for analysis Pore size distribution of various micro-filtration materials, the testing process is fully automatic and intelligent, and can accurately measure bubble point pressure, maximum pore size, average pore size, most probable pore size, gas flux, gas permeability, pore size distribution, etc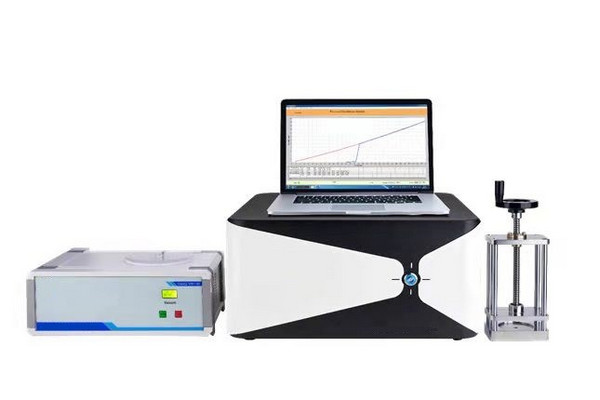 Equipment testing functions:

➤Bubble point pressure
➤Maximum diameter
➤Average diameter
➤Pore size distribution
➤Gas permeability

Technical parameter:
➤Model Name: GDA
➤Power supply: 220V,AC50Hz,120W
➤Communication method: RS485
➤Dimension: 480(L)×410(W)×240(H)mm
➤Working medium: cylinder nitrogen, compressed air
➤Testing pressure: 0-6bar
➤Testing flow: 0~50L/min
➤Aperture test range: 0.08~500μm
➤Working environment Ambient temperature: 5-40℃, Relative humidity: 10-80%
➤Sample size Diameter: 1-50mm
➤Special sample requirements: can be customized
➤Accessories: computer, vacuum infiltrator, professional wetting agent, test sample cell
GDA Micro-filtration Membrane Pore Size Analyzer Specifications
1、Usage:
Use gas bubble pressure method to test the bubble point pressure, maximumpore size, averagepore size, most probable pore size, pore size distribution map, gas flux and gas permeability of variousmicro-filtration membrane materials; Able to measure orifice size and distribution
2、Technical Specifications:
2.1 Working medium: compressed air, cylinder gas;
2.2 Flow range:0~50L/min;
2.3 Pressure range:0~600kPa;
2.4 Vacuum infiltration device: it can infiltrate sheet film with diameter of 5~70mm, tubular filmwithdiameter of 5~70mm and length of 5~100mm; it has the function of displaying vacuumdegreeandinfiltration time;
2.5 Special specification sample cell can be customized, suitable for irregular samples;2.6 Fully automatic computer program testing, one-click export of test results;2.7 Voltage (V): 220;
2.8 Environment temperature (℃) :4 ~ 40;
2.9 Air supply interface (mm): 6;
3、Aperture test range:0.08~ 500um
4、System Configuration:
Aperture analyzer host 1 set
data processing software 1 set
test components(sample cell) 1 set
vacuum infiltrator 1 set
G-10 lubricant 4 bottles
End user needs to prepare following accessories: 1 computer, 1 nitrogen cylinder, 1 nitrogenpressurereducing valve
Note:
QINSUN is very in place for textile testing and quality control,we have our own textile testing lab. Our
textile testing equipment
and testing methods are in the leading position in the industry. We have passed the textile testing certification and iso textile testing standards issued by a number of testing,We can provide
textile testing equipment pdf manual
. Sufficient inventory, big discounts, limited time promotion, Order now!