---
G259A Sweating Guarded Hotplate-EN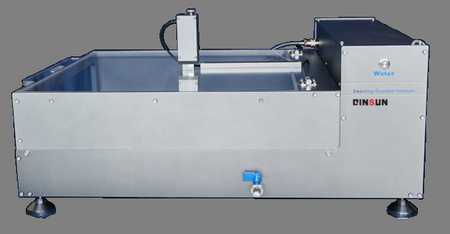 G259A Sweating Guarded Hotplate is the most professional, most advanced Thermal and Evaporative Resistance test instrument,simulate the human skin test plate,Automatic water supply system, Wind speed stabilization system,test unit and Climate Chamber completely separated design, Aluminum alloy shell to ensure that won't rust.
Product Description
Technical Specifications

(RCT)Thermal resistance range : 0.002-2 .0 m²K / W

The sample platform lift range :0~50mm automatic lift

Repeatability: ≤ ± 2%

Sample thickness:0~50mm

Resolution: 0.001m²K / W

Test plate area: 254mm × 254mm

(Ret)evaporative Resistance range : 0-1000m²Pa / W

Guard ring size: 512mm × 512mm

Repeatability: ≤ ± 2%

Guard ring width: 127mm

Resolution: 1m²· Pa / W

Sample size:500mm*500mm

Test plate temperature range: 30 ℃ ~ 40 ℃ adjustable

Dimensions: 73×61×35cm (L x W x H) (not including Climate Chamber)

Temperature control accuracy: ± 0.03 ℃

Weight: 45Kg (not including Climate Chamber)

Temperature measurement: ± 0.01 ℃

Host power: AC220V ± 10%, 100W or AC110V ± 10%, 100W

Air velocity: 0 ~ 1.2 m / s continuously adjustable

Warranty: 24 Months

Air velocity accuracy: ± 1%
Professional Technolog
1.The world's first independent design concept, integrated design of control systems and automatic water supply system, users
can choose the standard Climate Chamber.
2.Automatic water supply, Automatic drain system, Strong feed water system (In the Evaporative Resistance, water uniformly wets
3.high-precision automatic platform mobile systems, enter the thickness of the test the test platform to move to the corresponding
4.According to the thickness of the sample, the machine automatically adjust the PID control parameters, test conditions can
5.The patented Air velocity parallel stabilization system, let the Air velocity homogeneous and stable, so that the test results are
6.Air velocity continuously adjustable from 0 ~ 1.2m / s to meet any Thermal and Evaporative resistance testing standards.
7.Guard ring width 127mm, to ensure that heat is passed from the test sample.
8. Wifi communication to PC, to make the connection more convenient
Testing standards
ASTM F 1868-02
Test Principle
Clothing is often made of materials that impede the flow of heat and moisture from the skin tothe environment. Consequently, people may suffer from heat stress or cold stress when wearinclothing in different environmental conditions. Therefore, it is important to quantify the thermal resistance and evaporative resistance of clothing materials and to consider these properties when selecting materials for different clothing applications.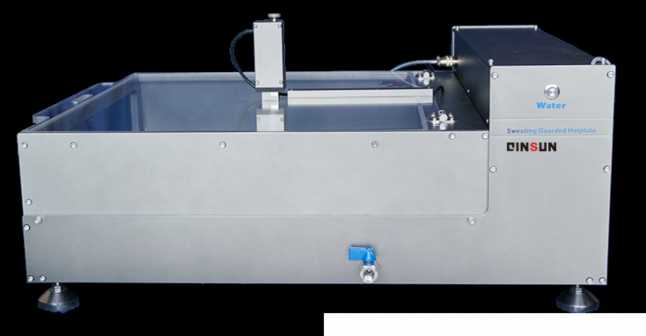 Application
Measurement of the thermal resistance and the evaporative resistance, under steady-state conditions, of fabrics, films, coatings, foams, and The quilt,including multi-layer assemblies, for use in Clothing production.

Configuration

Climate Chamber Specifications
Resolution degree: 0.1 ° C, 1%, P.I.D Control
Temperature range: 0 ℃ ~ 100 ℃
Humidity range: 20 ~ 98% R.H.
Temperature accuracy:± 0.5 ℃
Humidity accuracy: ± 2.5% R.H.
Warming Time: 0 ℃ ~ 100 ℃ approximately 35 minutes
Cooling Time: 40 ℃ ~ 20 ℃ about 40 minutes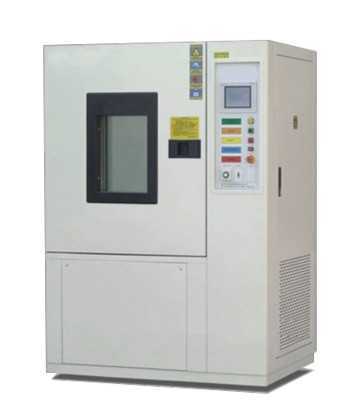 Inside t box size: 90x70x80cm
Carton size: 170 × 125 × 189cm
Within the box material: SUS # 304 stainless steel mirror
Carton Material: SUS # 304 stainless steel surface the matte lines hairline treatment
Insulation material: rigid foam
Refrigeration systems: single-stage air-cooled Europe and the United States imported Hermetic compressor, environmentally friendly refrigerants
Protection device: compressor overload protection switch, refrigerant pressure protection switch, ceramic fuse the water dish water protection switch, electromagnetic switch and air burning protection switch, sirens
Power supply: 3 ∮, AC380V ± 10% 50/60Hz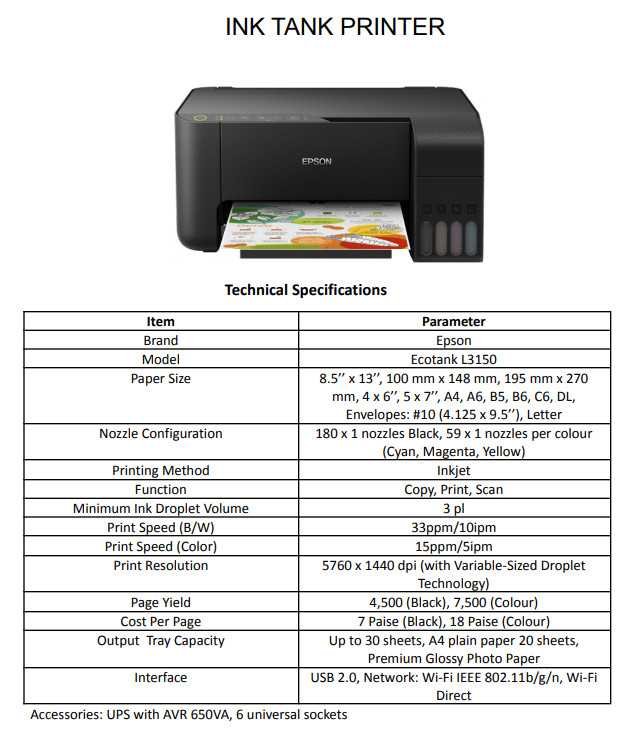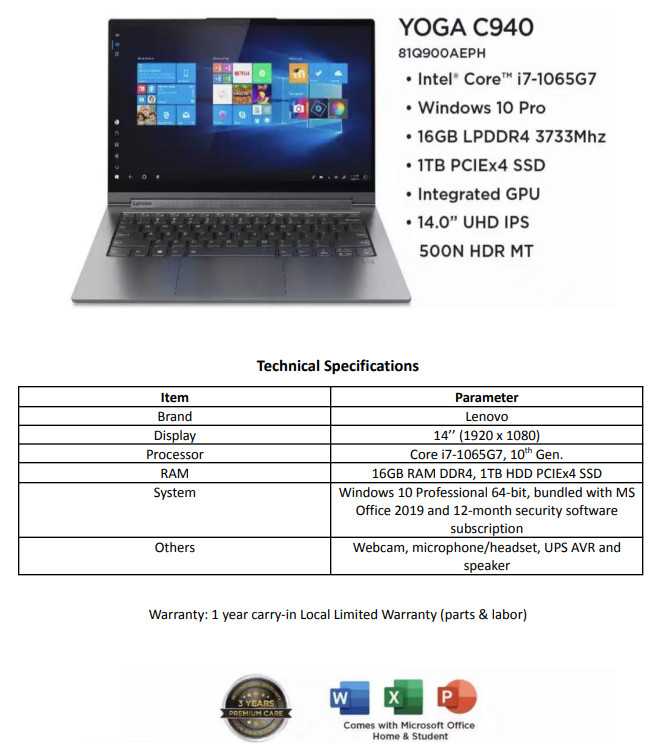 Note:
QINSUN is very in place for textile testing and quality control,we have our own textile testing lab. Our
textile testing equipment
and testing methods are in the leading position in the industry. We have passed the textile testing certification and iso textile testing standards issued by a number of testing,We can provide
textile testing equipment pdf manual
. Sufficient inventory, big discounts, limited time promotion, Order now!