---
Thermal Radiation Melt Drop Tester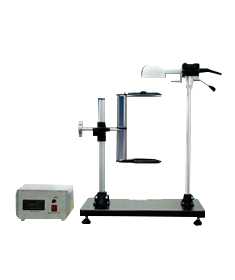 Thermal Radiation Droplet Tester

, to determine the resistance to the thermal radiation through up a radiant heat source placed on the top of the sample to generate gas combustion, droplet, fiber combustion, etc. thus the fire safety of automotive interior materials is determined.
Automotive interior materials droplet characteristic tester

is according to appendix 7 of ECE R118 to determine the melting characteristics of materials. With mechanical and electrical equipment control box body, cold plate with American equipment - Orange shaped paint surface treatment, body inside and outside resistance to acid and alkali resistance, long service life.
1.Sample holder: inner diameter of 118 mm stainless steel ring, inside diameter of 0.70 mm and a mesh diameter is 2.10mm into the stainless steel mesh .Sample installation height can be adjusted
2.Sample size: 70 x 70 (mm), the thickness is not more than 13mm
3.Residue container: inner diameter 118mm, depth 12mm
4.Radiant heat source power: 500W
5.Heat radiation: diameter 100mm± 5mm transparent glass plate
6.Radiator heat radiation 30KW/m2, up to 100KW/m2 Max;
7.Radiator heat radiation linear adjustable; radiant heat is adjusted automatically by power control
NF P 92-505, EU 95/28/EC,ECE R118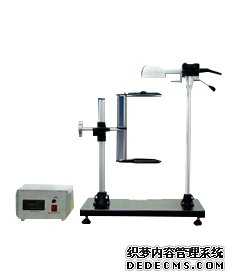 Note:
QINSUN is very in place for textile testing and quality control,we have our own textile testing lab. Our
textile testing equipment
and testing methods are in the leading position in the industry. We have passed the textile testing certification and iso textile testing standards issued by a number of testing,We can provide
textile testing equipment pdf manual
. Sufficient inventory, big discounts, limited time promotion, Order now!