---
Glow Wire Test Apparatus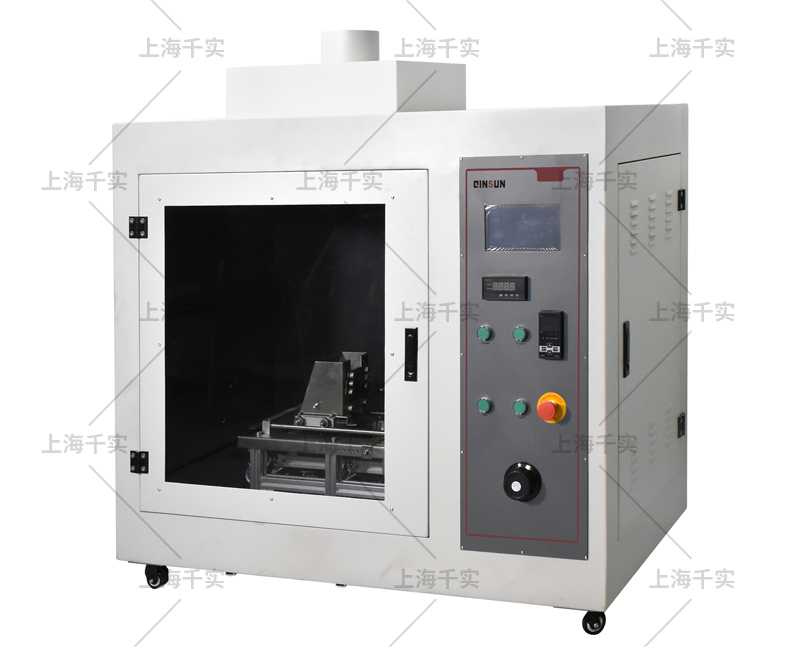 Application:

Glow wire tester is suitable for lighting equipment, low-voltage electrical appliances, electrical instruments, and other electrical and electronic products and non-metallic materials and parts for household electrical appliances, such as: switch shell, relay socket. Wide range of applications. It can be applied to the production enterprises, quality inspection departments, institutions and research institutes and other institutions.

Instruction:

The best method for testing electro technical products with regard to fire hazard is to duplicate exactly the conditions occurring in practice. In most instances, this is not possible. Accordingly, for practical reasons, the testing of l products with regard to fire hazard is best conducted by simulating as closely as possible the actual effects occurring in practice.

Parts of insulating material or other material which are liable to propagate flames inside the equipment may be ignited by glowing wires or glowing elements.

Under certain conditions (for example, a fault current flowing through a wire, overloading of components, and bad connections), certain elements may attain a temperature such that they will ignite parts in their vicinity.

Technical parameter

1.Heating temperature: 500-1000 or less continuous tunable range, temperature measurement accuracy of plus or minus 10
2.More than burning time: 0.1 999.9 s, plus or minus 0.1 s (adjustable time range)
3.Burning time: 0.1 999.9 s, automatic recording, pause manually
4.Residual flame time: 0.1 999.9 s, automatic recording, pause manually
5.Hot wire for sample pressure. Pressure limiting depth of 7 mm
6.Glow wire: nickel chromium (80%), chromium (20%), the size is made according to the rules.
7. Thermocouple: nickel chromium/nickel aluminum wire, k index
8. Auto off: sample after reaching prescribed burning time, automatically be off from the hot wire
9.Overall dimensions: width,deep,high (1120, 520,520) mm

main performance characteristics :
1, the use of suction relay to control the burning wire to burn the depth of the sample, and the instrument has adjustable function, while equipped with measuring gauge, with accurate and efficient features.
2, the instrument applies British imports thermocouple (4437951)that can accuratly control temperature . the device also Uses Omron relay, timer, Merlin Gerin leakage protector, red wave button and other famous brand to ensure long-term stable operation !
3, glowing wire contact with the measured items, the device continues to supply power, sample car returned after 2S cut off the current to ensure that the test accurately
4, equipped with mesh transfer sample fixture to facilitate the clamping of special-shaped and small test items.
5, lighting lamps with standard explosion-proof lamps, in line with safety standards
6, the use of wild air sealed fan to ensure that the box sealed. And the exhaust effect is strong!
7, the box with 1.2mm stainless steel box, nice!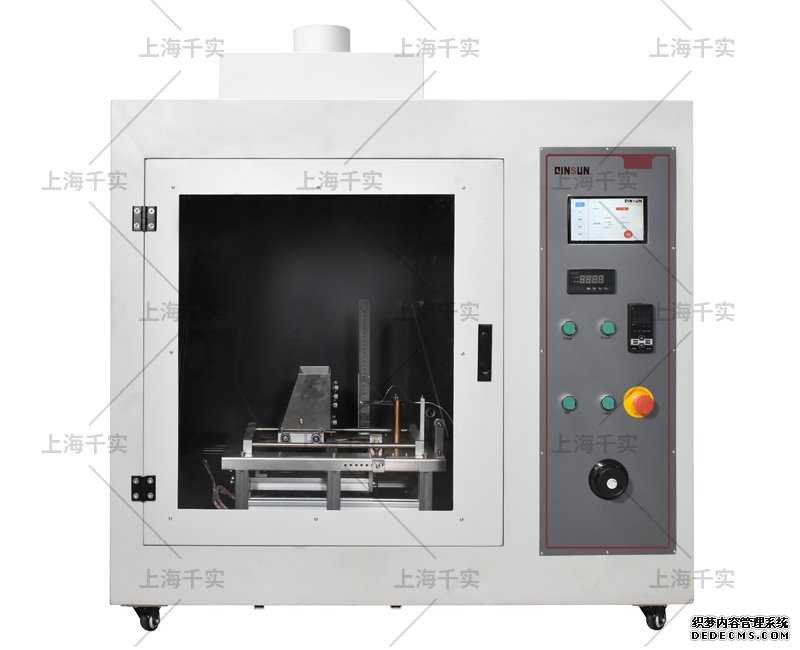 Note:
QINSUN is very in place for textile testing and quality control,we have our own textile testing lab. Our
textile testing equipment
and testing methods are in the leading position in the industry. We have passed the textile testing certification and iso textile testing standards issued by a number of testing,We can provide
textile testing equipment pdf manual
. Sufficient inventory, big discounts, limited time promotion, Order now!