---
Testing moisture management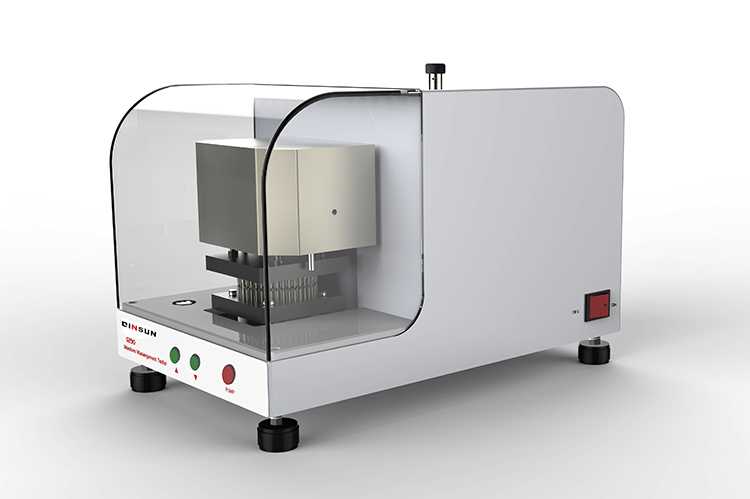 Applications:
The Moisture Management Tester (MMT) is an equipment to measure the dynamic liquid transport properties of textiles such as knitted and woven fabrics.

Product Information:
The Moisture Management Tester is the only instrument on the market that can precisely measure the liquid management properties of performance and technical fabrics, ensuring the comfort and protection that consumers demand.Fabric liquid moisture transport properties in multi-dimensions, called moisture management properties, influence the human perception of moisture sensations significantly. To improve the comfort of today's clothing, especially in sportswear, it is important to know the liquid moisture management properties of the fabric.

Professional Technology:
A. Shell all-metal structure, external interference signal has good anti-interference ability.
B. Improving the structure of testing sensor, manual to automatic , the upper sensor, driven by a stepper motor built-in pressure testing equipment, to the fixed pressure automatically stop, can automatically return after the test .
C. Improving the structure of the pump water ,pump water uniformly stable, and can adjust pump water flow by software,Water pump can reverse pumping, make the liquid left in the pipe return to storage tank, prevent brine crystallization plugging silicone tube.

Technical Specifications
1.Dimension: 240mm(H)×320mm(L)×200mm(W);
2.Net Weight: 8kg;
3.Interface: WiFi;
4.Power Supply: 110V~230V, 50Hz/60Hz, 0.5A;
5.Operation Temp & RH: 18°C to 40°C, 20% to 80% (non-condensing);
6.Pump On Time: 20sec;
7.Test Solution: Conductivity - 16 mS± 0.2 mS;
8.Upper Weight: 4.65N±0.05.

Standard Configurations:
1.Mainbody
2.MMT analysis software
3.Conductivity Meter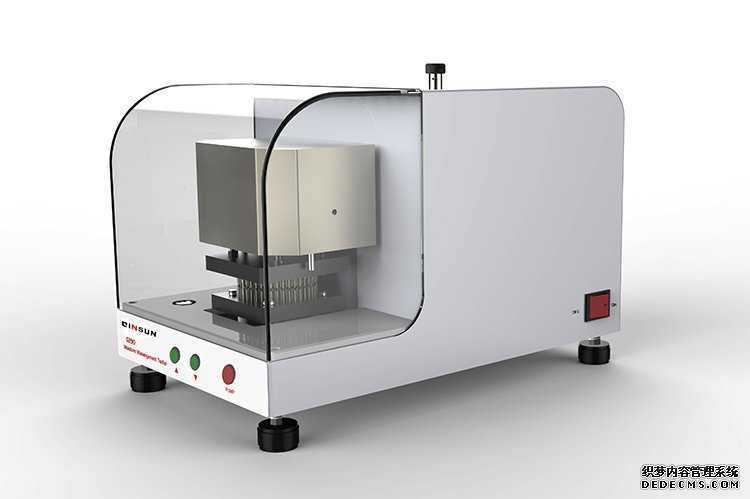 Note:
QINSUN is very in place for textile testing and quality control,we have our own textile testing lab. Our
textile testing equipment
and testing methods are in the leading position in the industry. We have passed the textile testing certification and iso textile testing standards issued by a number of testing,We can provide
textile testing equipment pdf manual
. Sufficient inventory, big discounts, limited time promotion, Order now!