---
Dynamic Seam Fatigue Tester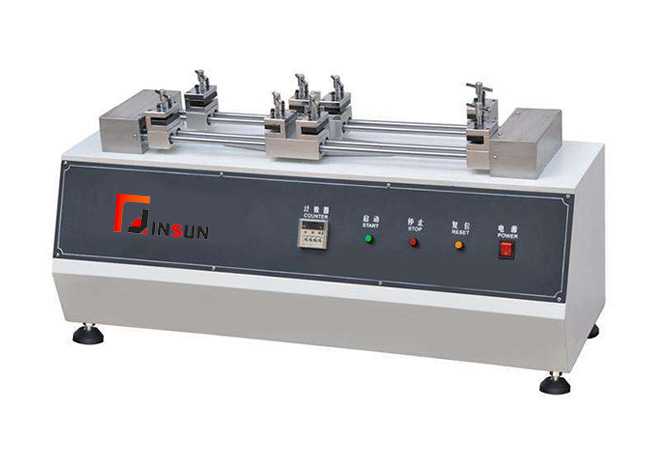 Applications:
The sewn seam dynamic fatigue testing machine is designed to evaluate the fatigue resistance of seam on the material which is applied on the surface of automotive seat. The surface material of car seat (leather, synthetic leather, fabric, etc.) is often stitched together. The stitching strength of the material seam and the fatigue strength of the seam can directly affect the service life of the seat. The strength and life of the joint of the test material can effectively predict the life of the seat and provide the direction of improving the service life.

Product Information:
The Seam Fatigue Tester is a two station bench top machine, used for evaluating fabric or leather seating materials resistance to tearing or needle hole elongation of a sewn seam. Each station includes a pair of suitable clamps for attaching the test sample. A height gage is used to set the sample clamp separation distance of the 140mm for each station.One or two stations can be tested at a time.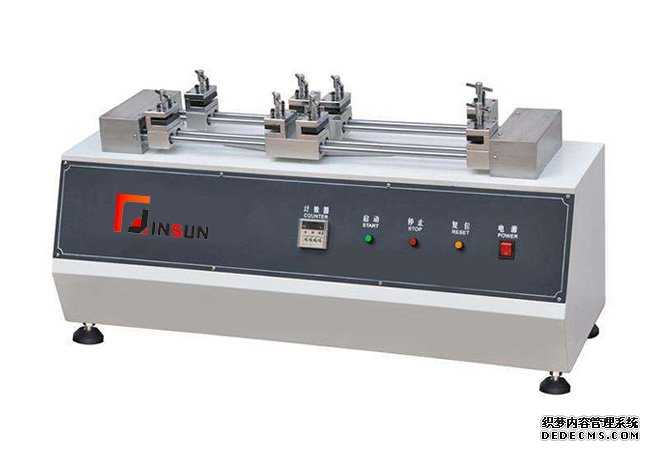 The sample is placed on the clamp and the position of the left and right clamping device makes the test sample spacing meet the standard requirements. Set the test cycle numbers and start the test. The Decelerator will drive the middle clamp holder to do the reciprocating movement. The left and right clamp holders are connected with a 3kg load.

During the reciprocating motion of the middle clamp holder, the left and right samples will experience a process of loading and unloading of the weight load at the time of around one motion cycle.

The proximity switch connected with the counter records the clamping device motion cycle, and the test automatically stopped when reaching the set number of cycles. The fatigue resistance of the joints was measured by the measurement of the change of seam opening in the material seam.

Testing Standards
Toyota TSL5101G Section 3.7,GMW 3405,Nissan M-0154,Ford Motor Co. BN 106-02,TSL5100G Section 4.22
Note:
QINSUN is very in place for textile testing and quality control,we have our own textile testing lab. Our
textile testing equipment
and testing methods are in the leading position in the industry. We have passed the textile testing certification and iso textile testing standards issued by a number of testing,We can provide
textile testing equipment pdf manual
. Sufficient inventory, big discounts, limited time promotion, Order now!