---
zipper fatigue tester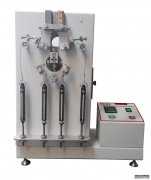 Introduction

Zipper reciprocating tester is used to measure the zipper performance of products with zippers, such as clothes, textiles, auxiliary materials, bags, shoes, etc. During the test, the zipper reciprocates on the tester at a constant speed of 30 times per minute to the set number of times by the horizontal and vertical tension to test the fatigue and durability of the zipper.

The instrument consists of a set of clamp, reciprocating motion transmission system and display system. The instrument makes reciprocating movement of the sample at 30 times/min,and the speed can also be customized (20 times/min, 25 times/min, 35 times/min, and 40 times/min). The instrument stroke is 75 mm, the transverse width is test fixture 25 mm wide, and the vertical width is 10 mm wide. The clamping surface tooth profiles an angle of 60 °, and the total weight of vertical clamping device is 0.28 0.34 kg. The test range of zipper size is within 3.5-12mm.

Testing Standards:
QB/T 2171/2172/2173, BS 3084, AS 2332, NF G91-005, JIS S3015, DIN 3419-1, SATRA TM50

Applications:
The Zipper Testing Machine is professionally designed for determining the zipper in the tension function of transverse and longitudinal that can sustain the specified number of reciprocating pulling operation. In the test, the machine drives the zipper pull head to perform reciprocating isokinetic movement in a speed of 30 times per minute, up to the specified number.

Product Information of Zipper tester :
Reciprocating stroke: 75mm;
Width of horizontal clamping device: 25mm;
Weight of longitudinal clamping device: 0.28~0.34kg;
Electronic counter: LCD, 0~999,999;
Volume: 54 × 33 × 66cm;
Power:1∮, AC220V, 3A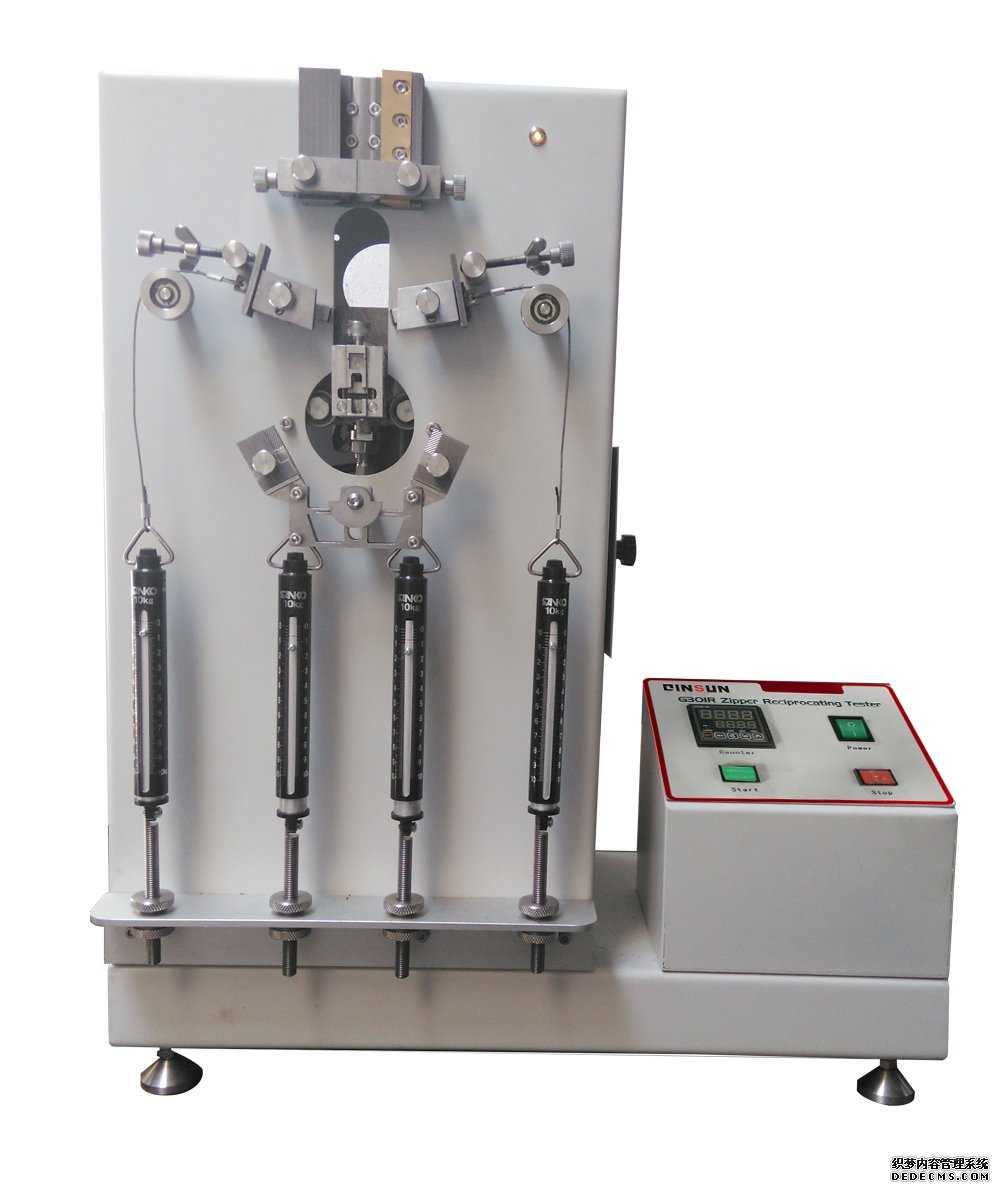 Note:
QINSUN is very in place for textile testing and quality control,we have our own textile testing lab. Our
textile testing equipment
and testing methods are in the leading position in the industry. We have passed the textile testing certification and iso textile testing standards issued by a number of testing,We can provide
textile testing equipment pdf manual
. Sufficient inventory, big discounts, limited time promotion, Order now!