---
Finished shoes sole bending tester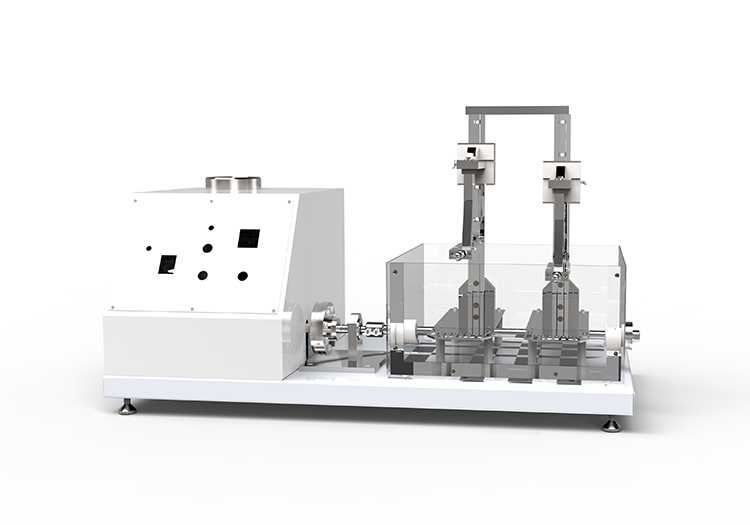 Product Information:
The Cold Fold Tester is easy to operate. After setting the automatic counter, the instrument starts to work with the Chrysler standard sample. The Tester is designed for the control box to be outside the cold chamber while the test stand is placed inside the cold chamber, using the supplied cable to connect the two sections. The motor is designed to operate at the expected cold environment with no loss of performance.

Features:

1.Mechanical components are constructed of non-corrosive Aluminum and Stainless Steel.
2.Durable Powder Coat and Anodized finishes.
3.Precision ball and needle bearings.
4.Cold temperature capable.
5.Programmable count-up controller with automatic stop.
6.Adjustable test speed controls.
Product information:

The Footwear Flection Tester is supplied in both single or twin station models and the operation simulates the flexing of footwear during wear. The angle of flex is adjustable up to 50°.

The machine may be used to predict the adhesive failure and cracking of footwear in wear. It is particularly useful in assessing problems associated with the sole structure.
Footwear is clamped to the machine at the toe end by using the appropriate toe clamp from one of five pairs supplied. The heel end is secured to the flexing bar. A predetermining counter is fitted and once the appropriate number of flexes has been registered, the machine will stop so that the shoe can be inspected.
The moving parts of the machine are covered by a hinged guard which is fitted with the latest safety device to prevent access while the machine is still in use. The machine is robust and non-corrosive materials are used in the relative components required..
A similar machine is available for testing high leg boots where water depth can be increased to cover the whole forepart of the footwear, highest to the metal ring area. Details available on request.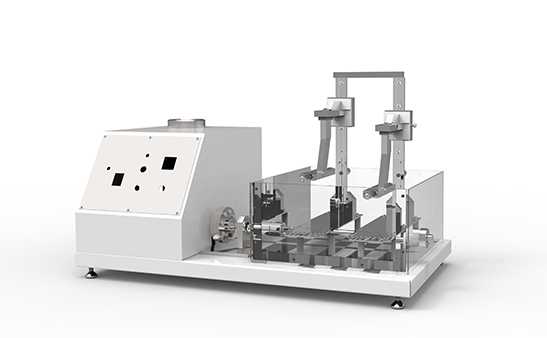 Note:
QINSUN is very in place for textile testing and quality control,we have our own textile testing lab. Our
textile testing equipment
and testing methods are in the leading position in the industry. We have passed the textile testing certification and iso textile testing standards issued by a number of testing,We can provide
textile testing equipment pdf manual
. Sufficient inventory, big discounts, limited time promotion, Order now!