---
Dry Penetration Tester Suppliers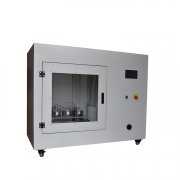 The resistance to Dry microbial penetration tester (ISO 22612) evaluates resistance characteristics of protective equipment to dry bacteria-carrying particles.Testing is most often performed on equipment such as surgical gowns, drapes, and clean air suits when used as medical devices.The Experimental system of microbial penetration in dry state is composed of gas source generation system, detection main body, control system and so on. It is used to carry out the method of dry microbe penetration resistance test on the surgical drapes, gowns and clean air suits.

Dry Penetration Tester Scope of application:
Dry microbial penetration resistance performance tester is professionaly used to determine the bacterial penetration resistance performance of materials to dry particulates in the size range of human body dandruff. Whenn testing, the samples were fixed on a container respectively. In these containers, five containers containing subtilisin talc, one container added with Not stained talcum powder was used as a control. A Petri dish was inserted at the bottom of each container at a distance from the bottom of the timer.
The equipment supporting the container is oscillated by a Gas ball oscillator, and all the talc penetrating the sample Falled on the culture dish , cultured without the culture vessel. The test results were evaluated by counting the growing colonies.
Main parameters:

Vibration form: pneumatic ball vibrator
Vibration frequency: 20800 times / min
Vibration force: 650N
Worktable size: 40cm × 40cm × 10mm
Workbench media: marble plate
Experimental container: stainless steel test container
Work stations: 6
Cabinet negative pressure range: -50 Pa ~ -200 Pa
High efficiency filter filtration efficiency: better than 99.99%
Negative pressure cabinet ventilation flow: ≥ 5m3 / min
Data storage capacity: 100,000 group
Working voltage: 220V 50HZ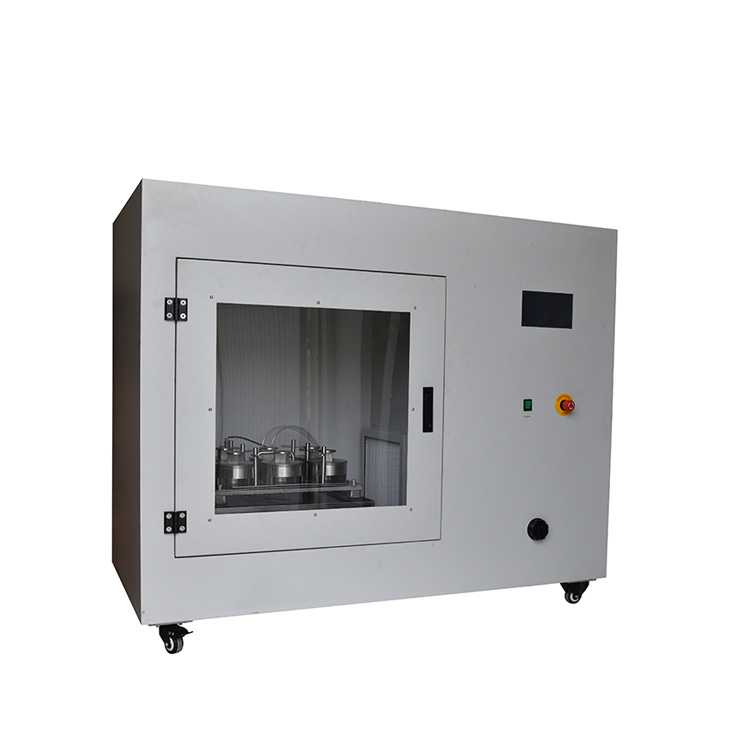 Note:QINSUN always been committed to innovation and improve product performance and functionality, based on the reasons, the product specifications will be changed accordingly. The above without prior notice, the Company reserves the right to amend the final.