---
plastic elmendorf tearing strength tester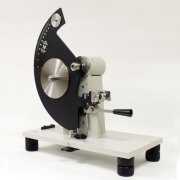 Tearing Strength Tester Introdution:
Tearing strength tester is used to determinate the tearing resistance of property of films, sheets, flexible PVC, PVDC, waterproof films, woven materials, polypropylene, polyester, paper, cardboard, textile and non-woven etc.
The weight is configurable for any needed force value, precise, easy operation, easy to carry.

Core advantages:
The digital fabric tearing strength tester is using Elmendorf method to determine the tear force of textile fabrics which requires to propagate a single-rip tear of defined length from a cut in a fabric when a sudden force is applied. Test range is 200-32000CN, while the impact force is corresponding to the specific pendulum. They determine ballistic tearing strength by propagating a single-rip tongue-type tear starting from a cut in a sample. The design is much use friendly, wide range can meet different test and standards
1. Design with double pendulums with minimum resistance and maximum precision;
2. Weight reinforcement baseplate, to offer less shaking and more stability;
3. Effortless sample fixed by Flexible clamp jaws;

Technical parameter:
A, mechanical, pointer display
B, test range: 200, 400,800, 1600, 3200 & 6400gms (optional counterweight)
C, accuracy: ± 0.2%
D, increase the weight capacity can quickly change test
E, pendulum reduction - Manual
F, sample holder: optional manual or pneumatic
G, counterweight and optional calibration weights
H, Dimensions: 483MM * 398MM * 578MM
I, Weight: 15.2KG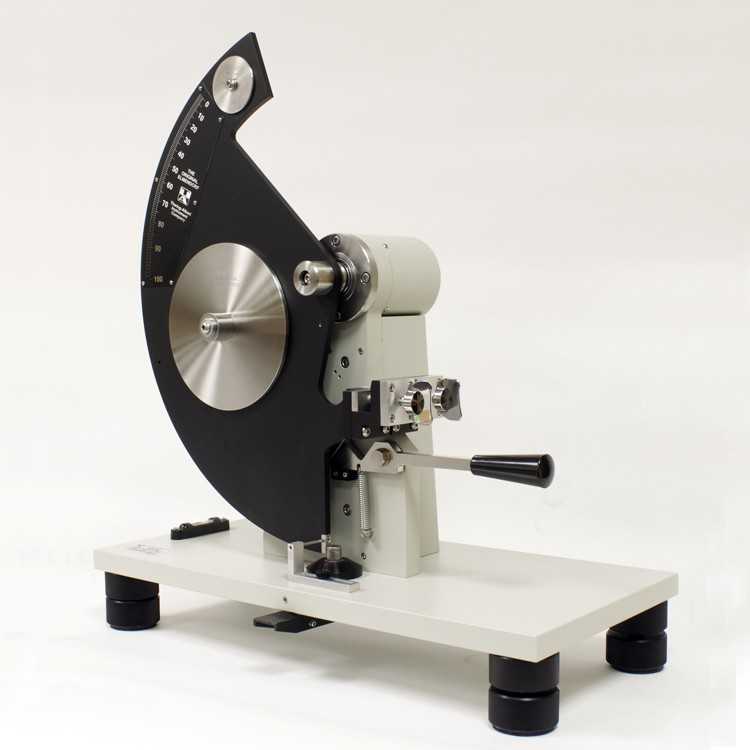 Note:
QINSUN is very in place for textile testing and quality control,we have our own textile testing lab. Our
textile testing equipment
and testing methods are in the leading position in the industry. We have passed the textile testing certification and iso textile testing standards issued by a number of testing,We can provide
textile testing equipment pdf manual
. Sufficient inventory, big discounts, limited time promotion, Order now!