---
Astm D1424 Elmendorf Tearing Strength Tester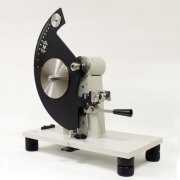 Cardboard tearing strength tester

is used to determinate the tearing resistance of property of films, sheets, flexible PVC, PVDC, waterproof films, woven materials, polypropylene, polyester, paper, cardboard, textile and non-woven etc.
The weight is configurable for any needed force value, precise, easy operation, easy to carry.
A, mechanical, pointer display
B, test range: 200, 400,800, 1600, 3200 & 6400gms (optional counterweight)
D, increase the weight capacity can quickly change test
E, pendulum reduction - Manual
F, sample holder: optional manual or pneumatic
G, counterweight and optional calibration weights
H, Dimensions: 483MM * 398MM * 578MM
I, Weight: 15.2KG
Core advantages:

The Digital Elmendorf Tearing Tester is using Elmendorf method to determine the tear force of textile fabrics which requires to propagate a single-rip tear of defined length from a cut in a fabric when a sudden force is applied. Test range is 200-32000CN, while the impact force is corresponding to the specific pendulum. They determine ballistic tearing strength by propagating a single-rip tongue-type tear starting from a cut in a sample. The design is much use friendly, wide range can meet different test and standards
Specifications:

A. Microprocessor control;
B. According to materials of different thickness, such as fabric, plastic, cardboard, etc., using pendulums with different weight;
C. Equipped with safety bolt, pendulums installed tools and safety protection device for safety.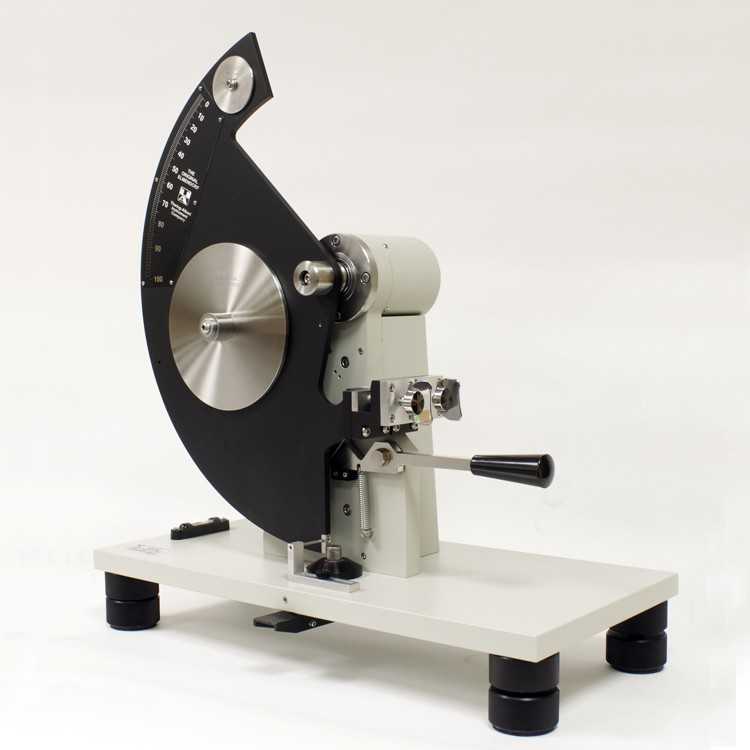 Note:QINSUN always been committed to innovation and improve product performance and functionality, based on the reasons, the product specifications will be changed accordingly. The above without prior notice, the Company reserves the right to amend the final.