---
Digital Fabric Elmendorf Tearing Strength Tester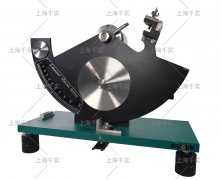 The Tearing Strength of fabrics, Paper, Plastic Film, or other comparable materials in sheet structure is controlled by estimation of work done in tearing through a settled length of the test example utilizing the elemendorf tear analyzer.
The Elmendorf Tear Tester comprises of a metal part pendulum turned on hostile to contact metal spheres more than a vertical section altered on an unbending metallic base. The test example, fit as a fiddle fitted in between two clips is mounted on a pendulum and the other is mounted on the vertical section.

The clasps are mounted in a way to give a holding look are adjusted to one another when pendulum is discharged by lifting a discharge lever the activity cause the pendulum to tumble down under its weight & to tear the test example at the same time. The vitality retained amid tearing is demonstrated on a scale fitted on pendulum by a low rubbing pointer turned on the hub of the pendulum.

A movable blade is additionally mounted on the pendulum upper section is focused between the two braces & is utilized for making the starting opening in the test example.
A check weight is supplied with the analyzer for confirmation of the scale.
A fine metallic paint is smeared over it, in addition to it an excellent chrome plating to give it an corrosion safe completion.
A. Microprocessor control;
B. According to materials of different thickness, such as fabric, plastic, cardboard, etc., using pendulums with different weight;
C. Equipped with safety bolt, pendulums installed tools and safety protection device for safety.
D. Optional various measurement units: MN, CN, N, G, KG, OZ, LB;
E. The cutting blade with hardening coating, more sharp and durable;
F. Unique calibration system, guarantee the accuracy of the test for the most.
Electronic Tearing Strength Tester Standards:

TAPPI T414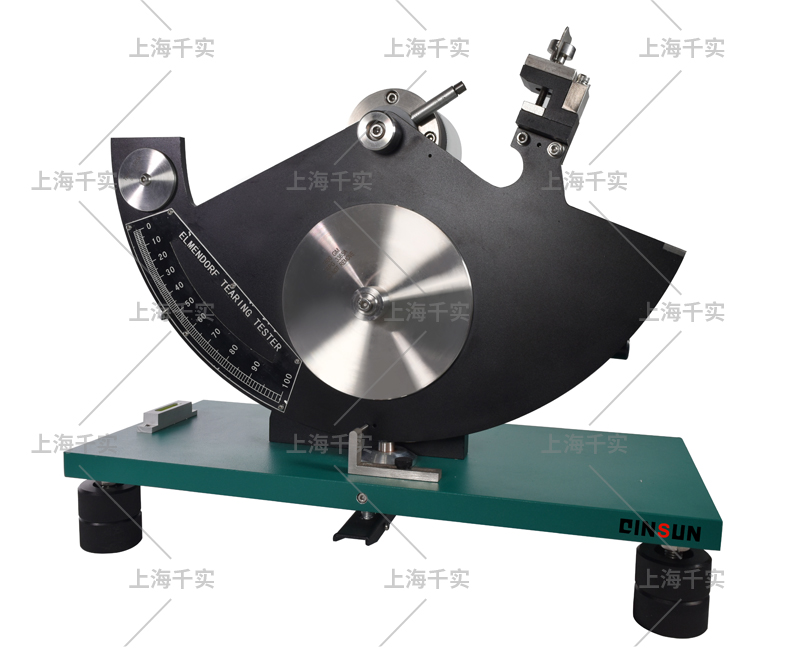 Note:
QINSUN is very in place for textile testing and quality control,we have our own textile testing lab. Our
textile testing equipment
and testing methods are in the leading position in the industry. We have passed the textile testing certification and iso textile testing standards issued by a number of testing,We can provide
textile testing equipment pdf manual
. Sufficient inventory, big discounts, limited time promotion, Order now!