---
Automatic Bursting Strength Tester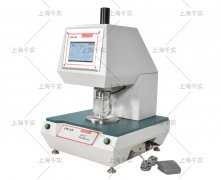 The new G229P pneumatic bursting strength tester adopts pneumatic drum explosion principle. It can quickly and accurately test the fracture strength, bursting height, bursting strength and other physical property parameters when the test material is uniformly stressed on the larger test area. It can be able to evaluate the re-sistance of materials.



Textile bursting strength tester

Features
G229P pneumatic bursting strength tester uses high efficient micro processing control system , which is easy to use. Besides , it can make the daily laboratory testing work
becomes simple, versatile, flexible, safe and stable.
The G229P can be operated conveniently and visually. The operation is simple and the source of error is eliminated.
Wide range of applications
Through the replacement of accessories,it can be used in a variety of applications,to meet different materials testing requirements.
Technical Parameters

Measuring range:0-1500kPa
Specimen Clamping:pneumatic
Max distension height up to 70mm±1%
Pressure rate:1-100kPa/min, adjustable
Output mode:display and print for output, real-time graphic, online communication;
Operating mode:manual or automatic
Test cup clamping area:7.3cm2,7.8cm2、10cm2、50cm2、100cm2
Output multiple indexes :bursting pressure, bursting strength, diaphragm pressure, distension height, burst time
Power Options:220 AC,50Hz
Dimension:480mm×600 mm×805mm
weight:75kg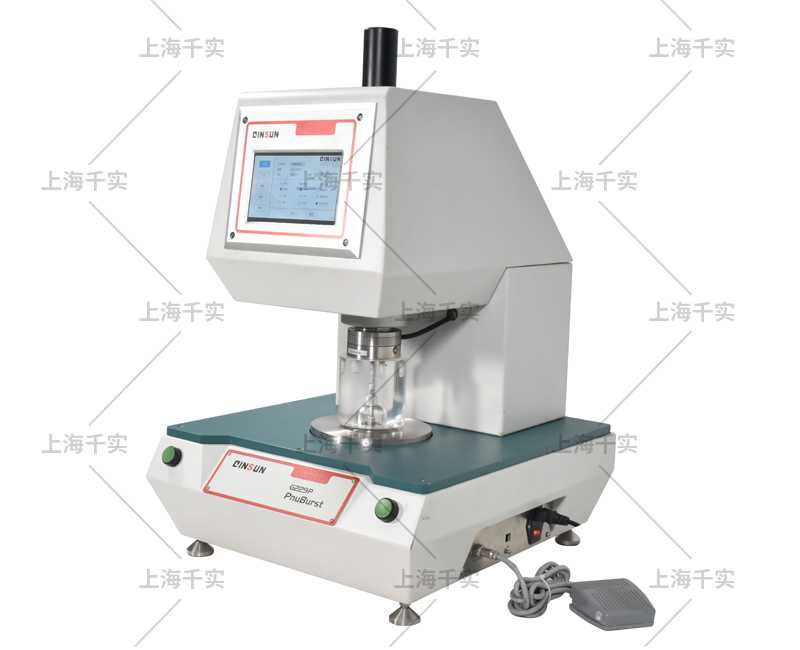 Note:
QINSUN is very in place for textile testing and quality control,we have our own textile testing lab. Our
textile testing equipment
and testing methods are in the leading position in the industry. We have passed the textile testing certification and iso textile testing standards issued by a number of testing,We can provide
textile testing equipment pdf manual
. Sufficient inventory, big discounts, limited time promotion, Order now!