---
textile vertically flammability tester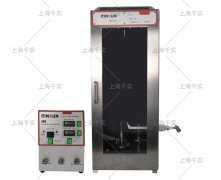 Vertical Flammability Chamber for measuring the vertical flame spread for childrens' sleepwear, fabrics, other textile materials or resilient filling materials used in upholstered furniture. Comprises a draft free stainless steel cabinet with observation window and back wall painted black for easy test viewing.
Time Display and accuracy: 0-999.9s, 0.1s
Ignition time: 12+/-2 s or 3+/-0.2 s
Burner size: Dia. 10mm or Dia. 11mm x barrel length 76+/-6mm
Distance from burner to specimen: 19 or 17 mm
Dimension of holder: outside 442 x 76 / 442 x 89mm, interior 356x51 mm
System and Display: Programmable PLC system to control automatically, text display
vertical flammability testing machine Included Accessories:
4 Char length loading weights
fabric flame retardant tester Product Information:
A. With a sealing free stainless steel combustion cabinet with observation window;
B. With standard combustion chronograph, for accurate detection of flame spread rate;
C. The different specimen holders and associated hardwares for various test standards;
D. Automatic Gas Control System including solenoid control gas valve and automatic ignition timer and controls.
Configuration and consumables: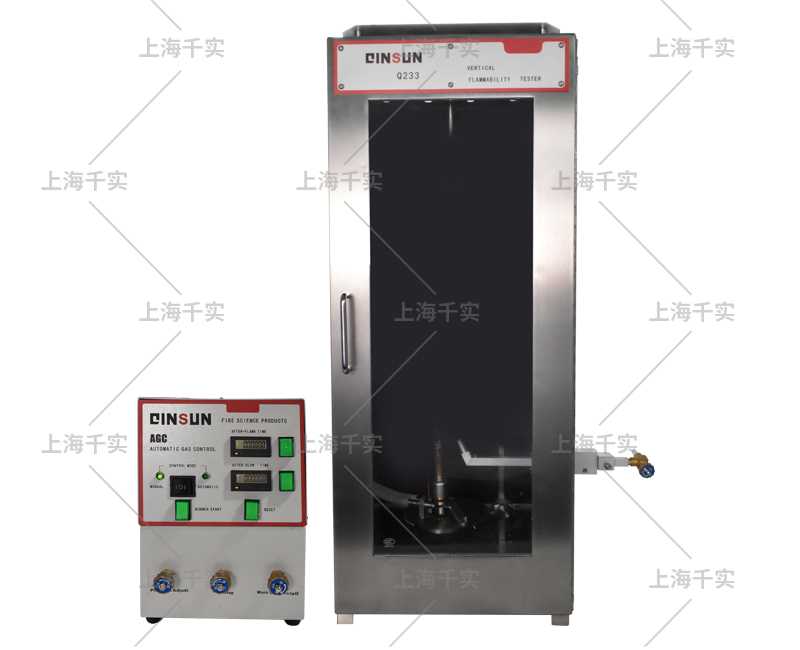 Note:QINSUN always been committed to innovation and improve product performance and functionality, based on the reasons, the product specifications will be changed accordingly. The above without prior notice, the Company reserves the right to amend the final.