---
Mask Leak Testing Device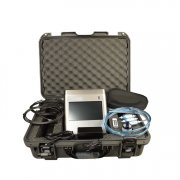 Protective Mask Leakage Tester
The PortaCount Respirator Fit Tester is a portable device designed to detect the service performance and applicability of protective masks, and provide leaks and service performance testing for specified nuclear, biological and chemical defense (NBCD) / chemical, biological and radiation defense (CBR-D) masks and components without the need for the operator to wear a mask.

Overall Mask Leakage Test : Mask leakage is measured while the mask is challenged with an aerosol, with or without a plugged filter canister attached.

Leakage Isolation Test: Leaks normally invisible to the naked eye are easily isolated so that repair/replacement decisions can be made.

Mask Leak testing device
Applications
Wind exhaust Valve Test: In the wind exhaust valve test, suspended particles as a function in the mask test and isolation detect the airflow leakage under strictly controlled conditions.

Drink Tube Flow Test: Tube blockage can be measured.

Drink Tube Valve Leakage Test: The drink tube valve is tested for leakage under controlled pressure.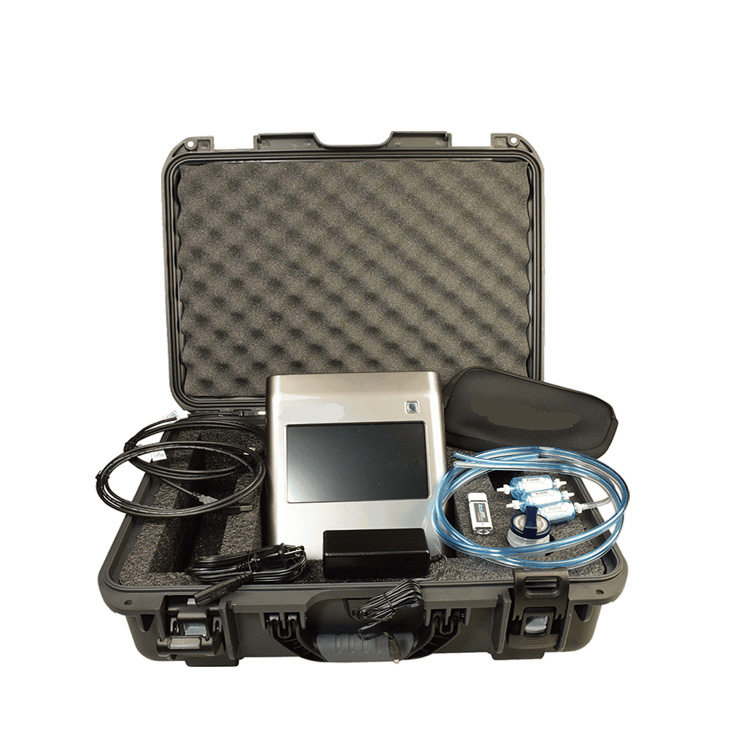 Technical Parameters
| | |
| --- | --- |
| Items | Parameters |
| Size | 32" (L) x 22.5" (W) x 20" (H) while packed |
| Weight | ~90 lbs/41 kg packed, ~60 total unpacked |
| Power Supply | 100 to 250 Volts AC, 50/60 Hz |
| Aerosol Reagent | Poly-dispersed oil (PAO-4) |
| Aerosol Detection | Near-forward light scattering photometer |
| Detection Range | 0.0005 to 100% |
| Fit Factor Limit | 200,000 |
| Data Output | RS-232 serial port |
| Patents | 6,435,009 / 6,848297 / 7,140,234 / 7,343,783 |
Note:QINSUN always been committed to innovation and improve product performance and functionality, based on the reasons, the product specifications will be changed accordingly. The above without prior notice, the Company reserves the right to amend the final.