---
Nonwovens Synthetic Blood Penetration Tester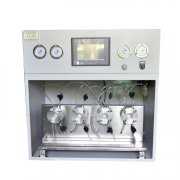 Qinsu

Synthetic Blood Penetration Resistance Tester

is developed for ranking the synthetic blood penetration resistance performance of medical face masks in a manner representing actual use as might occur when the face mask is contacted by a high velocity stream of blood from the punctured wound.

This test is required by ASTM F2100 and is tested in compliance with ASTM F1862, ASTM F2100, EN 14683, and ISO 26609.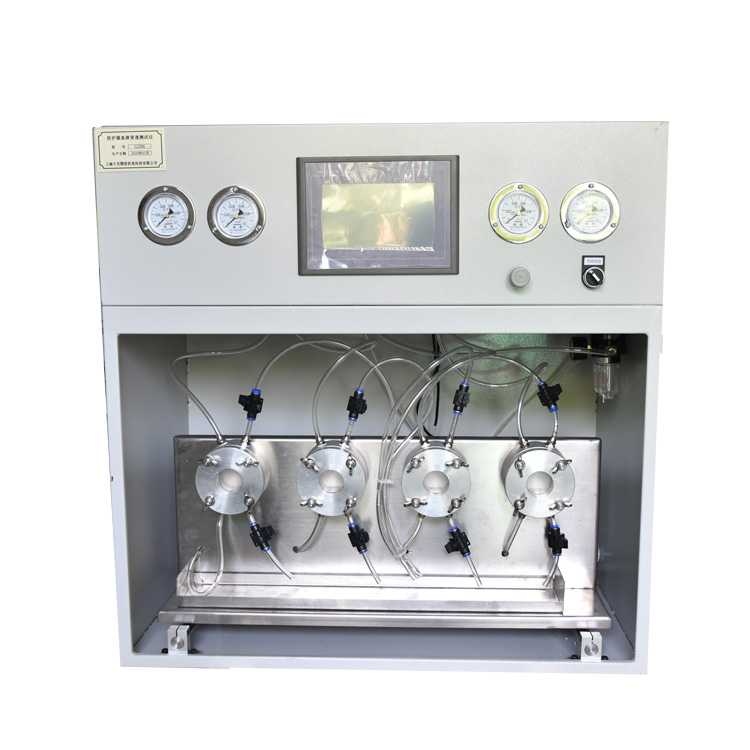 Applicable Standards:

ASTM F1670;
ASTM F1671;
ASTM F903;
ISO 16603;
ISO 16604;
GB 19082;
YY/T 0689;
YY/T 0700;



Synthetic Blood Penetration Tester

working principle:



Under constant pressure, the synthetic blood was tested on the protective clothing material, and the penetration of blood was synthesized on the visual inspection material.



Sample preparation:



In the sample of each protective suit, 3 pieces (75*75) mm are randomly selected. When conducting the experiment on the composite or multi-layer materials, the edges should be sealed and the diameter shoud be kepted greater than 57mm for testing.




Instrument characteristics:



1. The instrument adopts the air source which can provide (0.5---30 + 0.1)kPa pressure to continuously pressurize the sample, and is not subject to the space limitation of the test site;
2. The range of air pressure can be set freely and set range (0.5---30)kPa;
3. Color touch screen display, Chinese and English operation menu, user can freely choose the language operation;
4. The sample surface is made of imported special aluminum profiles, with light material, smooth surface and never rust;
5. The instrument adopts imported special aluminum drawing panel with metal buttons;
6. The instrument is equipped with a sample automatic clamping device without manual clamping;
7. The test tank is equipped with special fixed device to facilitate customer operation;
Note:
QINSUN is very in place for textile testing and quality control,we have our own textile testing lab. Our
textile testing equipment
and testing methods are in the leading position in the industry. We have passed the textile testing certification and iso textile testing standards issued by a number of testing,We can provide
textile testing equipment pdf manual
. Sufficient inventory, big discounts, limited time promotion, Order now!