Site:
Home
>
News / Faq
Textile functional testing (sun protection, cool feeling, moisture absorption and quick drying)

With the development of technology and the improvement of people's living standard, comfort, functionality and fashion have become the main consideration of people's clothing consumption. At the same time, with the global warming and people's increasing awareness of low-carbon environmental protection, people have higher and higher requirements for the functions of textiles such as sun protection, cool feeling, moisture absorption and quick drying. As a professional supplier of textile testing instruments equipment, in order to better serve our customers, QINSUN Testing will take you through how to choose the testing instruments for sun protection, coolness and moisture absorption and quick drying of summer functional clothing.

1、Sun protection
In the hot summer, the sun is scorching, and the excessive ultraviolet rays from the sun can do great harm to the skin. Although UV rays can kill the bacteria on the surface of the skin, but too strong UV rays can destroy the cells of the skin, causing vasodilation, congestion, and even cell edema and exudation on the shallow surface of the skin, leading to skin cancer and other skin disorders.
Therefore, it is especially important to choose suitable sun protection equipment to protect the skin, according to GB/T 18830-2009 "Evaluation of textile UV protection performance" limit requirements: UPF > 40, and T (UVA) AV < 5%, can be called UV protection products.
Sun protection test equipment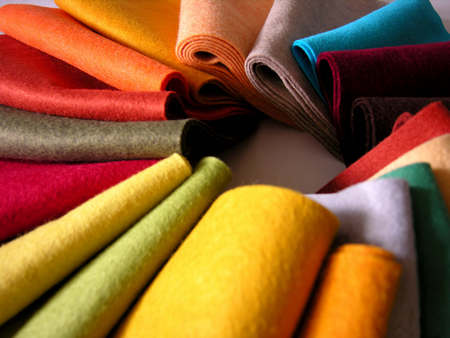 The UV-2000F UV transmittance tester from Bluefield Optics, USA, can quickly measure the diffuse transmittance of textile samples in the 250 - 450 nm UV band. It is used to obtain accurate UPF values, critical wavelengths and UVA:UVB (long-wave UV:short-wave UV) ratios for textiles.
Product Features
● One-touch sample analysis design, analysis results in 5 seconds
● Automatic calculation of spectral transmittance, UPF, critical wavelength and VUA to UVB ratio
● Perfect performance self-test program
● UPF can be automatically calculated according to the system's own methods such as AS/NZ 4399 : 19961, EN 13758-1:2001, AATCC TM 183-2000, GB/T 18830 and customer-defined methods
2、Coolness
The concept of cool feeling textiles first appeared in Japan with the original intention of reducing people's reliance on air conditioning in summer and thus slowing down the trend of global warming. In the past few years, there were no relevant testing and evaluation standards for cool-sensitive textiles. In the international textile trade, the testing and evaluation standards for coolness textiles are implemented in accordance with Japanese standards.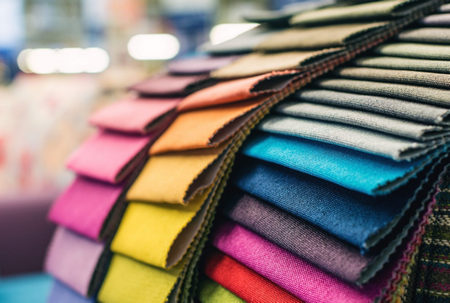 The definition of coolness is that in order for the skin to come into contact with the textile and then the heat from the skin surface to dissipate quickly, the textile must have good thermal conductivity and must not absorb heat very quickly. In other words, it must have the characteristic of absorbing heat slowly and can dissipate heat quickly. The current method of giving textiles a coolness function mainly includes the use of coolness fibers and finishing.
According to the standard GB/T 35263-2017 "Testing and evaluation of textile contact instant cool feeling performance", the limit value requires contact cool feeling coefficient qmax≥0.15J/(cm2-s) before it can be marked as "cool feeling", "ice feeling", etc. promotional language. Of course, there are also higher requirements for clothing coolness coefficient FZ/T 73067-2020 "contact coolness knitted garments" standard.
Coolness testing equipment
The latest KES-QM contact coolness tester from Japan Kado Technology Co., Ltd. can be used to test and evaluate the coolness of fabrics and other materials. It comes with an industrial computer and analysis software, and is equipped with a fully automatic feeder and an automatic test module, which improves the testing efficiency while avoiding human errors to the greatest extent.
Product features
● Design to mimic the feeling of human touching an object
The load and contact area of the hot plate in contact with the measurement sample are designed to mimic the sensation of the human body touching the object, so that the maximum heat movement can be measured more accurately.
● Touch screen display of measurement data
KES-QM contact cold and warm sensation tester can automatically and continuously measure 10 times in a single test, and the automatic continuous measurement improves the measurement accuracy.
● PC can be connected to output data (optional function)
KES-QM uses special software to display qmax values and saves data in CSV format for each measurement. Direct export to PC is available for easy data storage and use.
● Conforms to many test standards
GB/T 35263-2017 Testing and evaluation of instantaneous cool sensory properties in contact with textiles
CNS15687, L3272 Test method for instantaneous cool sensation performance of fabrics
JIS L 1927 Evaluation method of contact coolness performance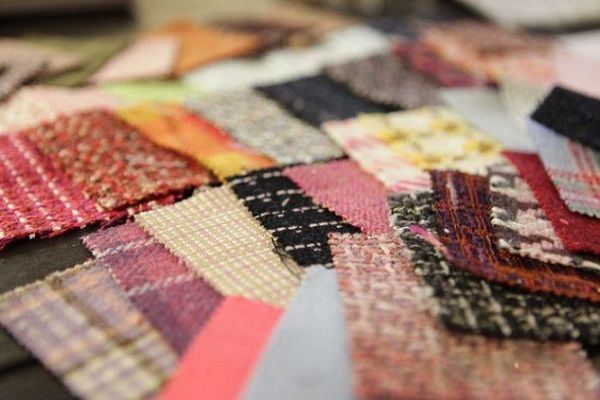 3、Wicking and quick-drying
Moisture-absorbing and quick-drying fabric is a kind of functional fabric with both moisture-absorbing and quick-drying properties: moisture-absorbing properties are reflected in the fabric's ability to quickly absorb sweat generated by the human body and have good permeability to moisture; quick-drying properties are reflected in the fabric's ability to absorb sweat and then dissipate it to the outside environment as soon as possible, and the fabric itself does not retain sweat for a long time. These characteristics of moisture wicking and quick-drying fabrics make it very suitable for sports wear.
Moisture wicking and quick drying equipment
The moisture evaporation rate tester is suitable for testing and evaluating the moisture absorption and quick drying performance of various textiles. Using special software connected to a high-precision balance, it monitors the change in weight of the test sample with a certain amount of water and analyzes the drying time and drying rate of the fabric.
Product features
● Moisture evaporation rate data can be transferred to the computer via USB port, and can be saved in the form of curves and charts, and the test report can be exported in the form of Microsoft Excel for user-friendly analysis and printing.
● Software can set test stop conditions; test time or drying percentage form can be selected. It is suitable for knitted fabrics or any fast-drying fabrics.
● Applicable standards: GB/T 21655.1-2008, AATCC 199, ISO 17617 b method.
QINSUN testing instruments for professional integrated instrument operators, pay close attention to user experience, actively understand user needs, timely answer user questions, and has established a good reputation in the hearts of the majority of users. If you need to know more specific information about textile testing instruments, you are welcome to contact us at any time.
2022-06-27 10:49