---
Static Honest Meter L1049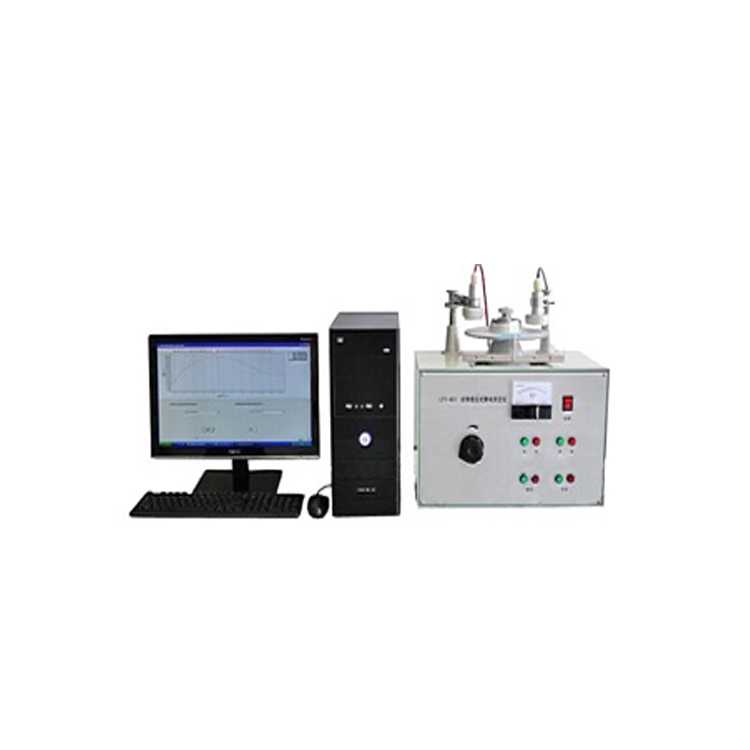 Static Honestmeter

Static Honest Meter is a measuring instrument for attenuation of static electricity, most appropriate for investigating the diffusibility of static.
This

Static Honest Meter

is used to electrify the specimen by irradiating it by air ions generated by corona discharges initiated by the device, and then, after the irradiation is stopped, it is used to investigate the decay curve of the charge on the specimen.
Standards:

JIS L1094



Static Decay Meter
Feature:
Static Decay Meter

is an analyzing and computing unit which can automatically compute the half-life period of voltage decay from the static decay carve obtained from the host meter.
By connecting the analyzer and the honest meter together, it is possible to measure the attenuation of materials automatically in one-touch action.
Separation design of tester and controller is easy and safe to operate.
Digital voltmeter will display the testing results.
Automatically stop for high voltage and motor.
Optional data analysis software can provide more detailed information and results.
﹣Applied on JIS L1049-1980 Electrostatic Propensity Testing Method for woven fabric and knitted work.
﹣Compared with the friction electrification or direct voltage applying electrification methods, the corona discharge method has excellent reproducibility, making it possible to compare the specimen with those of other methods.
﹣All specimens in sheet form, such as films, board, thread, cloth, carpet, or glass panes, can be subjected to measurement by using this device.
﹣By selecting the polarity and applied voltage for corona discharge, it is possible to electrify the specimen with either positive or negative charge. It is also possible to change the voltage value.
﹣Without any friction, no damages will be caused to the specimen, and accurate and repeated measurement is possible.
Technical Parameters:

Items

Parameters

The measuring range of electrostatic voltage

0 ~ 10kV

The half-life time range

0 ~ 99.99 h

Rotation speed

1500 RPM

Discharge time

0 ~ 99.99 s (test is scheduled (30 + 0.1) seconds)

Discharge distance between needle electrode and specimen

20mm

Measurement distance between test probe and specimen

15mm

The static voltage calibration was performed before the instrument was issued
Check before use. The cylinder must be filled with oil (transformer oil)

Sample size

60mm x 80mm

Power

220V 50Hz 1.5kw



Note:
QINSUN is very in place for textile testing and quality control,we have our own textile testing lab. Our
textile testing equipment
and testing methods are in the leading position in the industry. We have passed the textile testing certification and iso textile testing standards issued by a number of testing,We can provide
textile testing equipment pdf manual
. Sufficient inventory, big discounts, limited time promotion, Order now!