---
Mask Tensile Testing Machine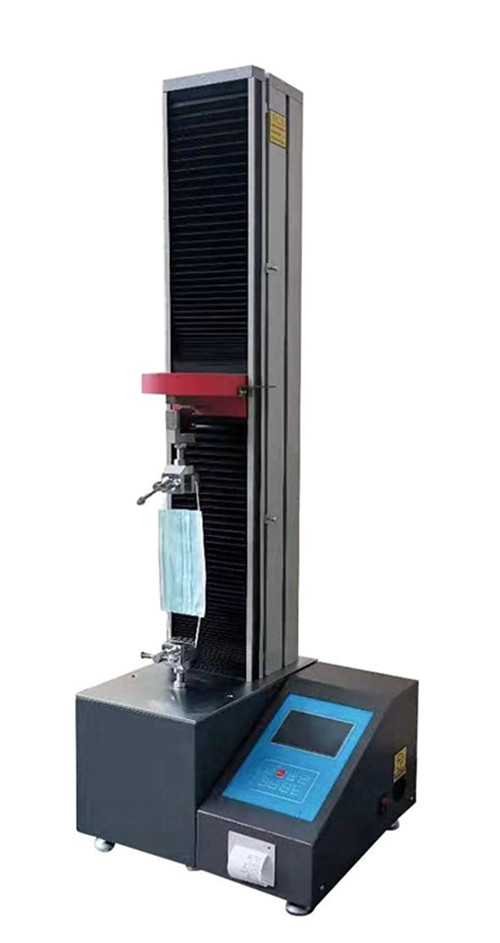 Face Mask Tensile Testing Machine

Introduction



The test machine uses the integrated structure of the motor and the speed control system to drive the synchronous belt deceleration mechanism, and drives the lead screw pair to load after deceleration. The electrical part consists of a load measuring system and a deformation measuring system. All control parameters and measurement results can be real time displayed on the LCD screen. And it has overload protection, displacement measurement and other functions. It can used for a variety of textiles and automotive interior materials tensile strength, tensile break elongation (or elongation rate) test. It can also be used for zipper, leather strength test.



Mask Tensile Testing Machine

Application



It can used for a variety of textiles and automotive interior materials tensile strength, tensile break elongation (or elongation rate) test. It can also be used for zipper, leather strength test.

Standards

GB/T 3917.2 Textiles-Tear properties of fabrics-Part 2 Determination of tear force of pants shaped test specimens (single slit)
GB/T 3917.3 Textiles-Tear properties of fabrics-Part 3 Determination of tear force of trapezoid-shaped test specimens
GB/T3923.1 Textiles-Tensile properties of fabrics-Part 1 Determination of breaking force and elongation at breaking force- Strip method
ISO13934-1,13934-2,13935-1,13935-2,13936-1,13936-2,13936-3,13937-2,13937-3,13937-4,1421, 2411, 2062, 4674-1,5082, 9073.3, 9073.4, 9073.18
BS 2543, 2576, 3320, 3424, 4303,
ASTM D 434, D751, D885, D1683, D2256, D2261, D2724, D2731, D3787, D4034, D4964, D5034, D5035, D5587, D5733, D5735.



Face mask tensile test machine

Calibration



Being ready for four rank standard special gravity weight or 0.3 level standard dynamometer.
Adjusting into the test control process and result analysis interface, exert force to the sensor, observe the force value display on screen and readings from the dynamometer are the same or not, if the deviation is comparatively large, presskey, while the status display shows "standard", as shown on the right.
In the calibration state, you can use key to adjust the force value (coarse adjustment, the range of adjustment is comparatively larger), can also use key to adjust the force value (fine-tuning, the range of adjustment is comparatively smaller), to make force value and real force value (ie dynamometer) match, and finally press the "confirm" button .

Technical Parameters
| | |
| --- | --- |
| Items | Parameters |
| Maximum test force | 3000N |
| The minimum resolution of the test force | 0.1N |
| Test force indication error | ± 1% |
| Maximum stroke | 1000 mm |
| Displacement minimum resolution | 0.01mm |
| Displacement accuracy | ± 1% |
| Beam moving speed | 1-500mm / min, continuously variable, using DC servo motor and control system |
| Liquid crystal display content | test force, displacement, peak, running etc. |
| Host weight | 200 kg |
| Testing machine size | 600 × 400 × 1700 mm |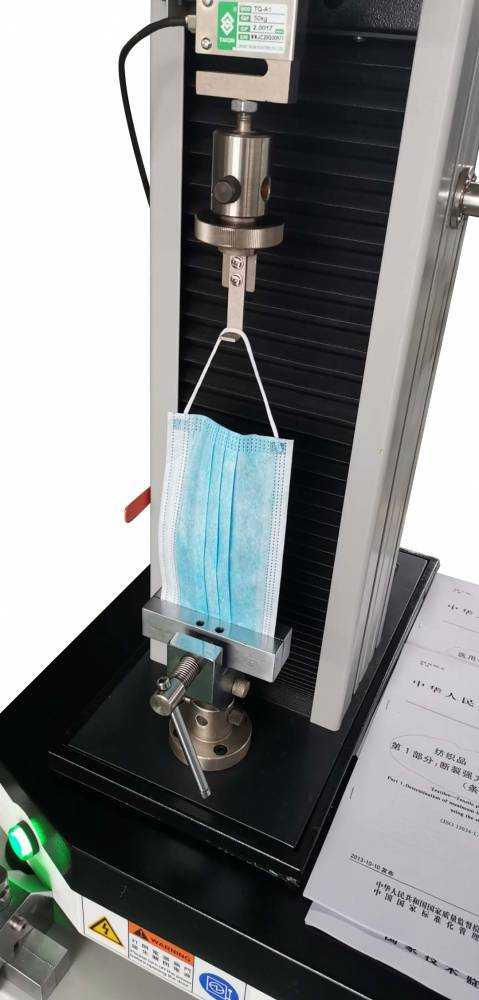 Note:
QINSUN is very in place for textile testing and quality control,we have our own textile testing lab. Our
textile testing equipment
and testing methods are in the leading position in the industry. We have passed the textile testing certification and iso textile testing standards issued by a number of testing,We can provide
textile testing equipment pdf manual
. Sufficient inventory, big discounts, limited time promotion, Order now!