---
Universal Abrasion Resistance Tester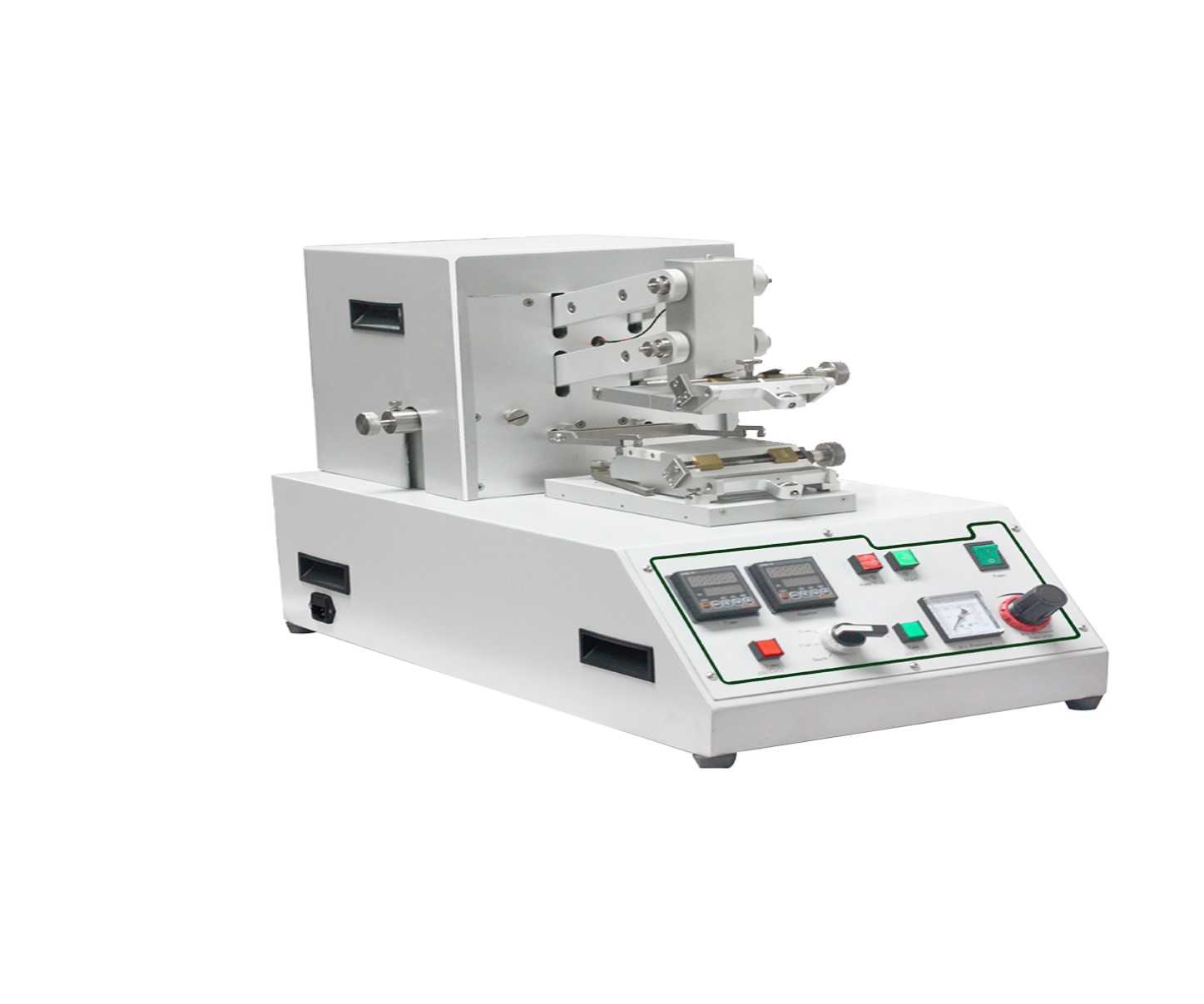 Introduction
The instrument can be used to flat grinding, mill grinding, edge grinding, folding grinding and anti-frost, edge-close and fleece and other wear-resistant test, can be used for woven fabrics, knitted fabrics, coated fabrics, fleece fabrics, socks, knitted fabrics, knitted fabrics, felt, nonwoven, deep fabric, yarn, cord plastic film, rubber, leather, paper, and many other materials. The test sample may be dry or immersed in water, oil, or other liquids.
The instrument is mainly composed of control system and friction system. The sample is installed on the clamp and is tightened. The upper fixture with the sandpaper is going down, adjust the position of the weight so that the sandpaper in contact with sample surface, through the control system set the number of friction times of the sample, and start the instrument. The lower fixture base does front-to-back motion, so that the sample and sandpaper being rubbed against each other. When the number of times the movements reach the set value, the instrument stops and remove the sample to observe the degree of wear.
Suitable for testing all kinds of fabrics, including wear performance and wear resistance of clothing, shoes and industrial textiles.

Standards
ASTM D3514/D3885/D3886,AATCC 119/120,FTMS 191/5300/5302,FORD EFB 15J2/BN 112-01

Accessories
Frosted accessories
Cloth edge and fold between the friction sample
Elastic friction pad
Abrasive 50 yards / roll
3 rating cards for ASTM D3514

Technical Parameters
The test runs in automatic mode, ensuring both accurate of the test results with repeatability and eliminating the need for the operator to evaluate the test results;
The advanced gripping device ensures constant sample tension;
With a flat-grinding test head (inflatable membrane type of wear test method) and a mill-grinding test head and the required weight and the initial abrasive;
Built-in timer and mechanical cycle counter;
The machine with a reciprocating table, flat grinding / mill grinding test head mounted on top;
Clamping ring inner diameter: 94 mm;
Lock ring height: ≤9.5 mm;
Speed: 120 ± 15/min;
Moving: 25 mm;
Air pressure: 62 kPa (9 psi);
Dimensions: 330 × 500 × 460mm (length × width × height);
Weight: 33kg (72lb);
Power: 120/230 V, 50/60 Hz, 2A / 1A.


Note:
QINSUN is very in place for textile testing and quality control,we have our own textile testing lab. Our
textile testing equipment
and testing methods are in the leading position in the industry. We have passed the textile testing certification and iso textile testing standards issued by a number of testing,We can provide
textile testing equipment pdf manual
. Sufficient inventory, big discounts, limited time promotion, Order now!