---
Mullen Bursting Strength Tester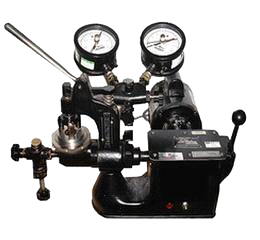 Application:
Mullen burst strength tester is mainly used to determine the bursting strength or bursting strength of seams for the knitted fabrics, knitted fabrics, non-woven fabrics and paper, leather.

Main models:
Common models for the C, A

Standard:
ASTM D3786,AS2001.2.4,BS EN ISO 13938-1,GB/T 7742,ISO 13938-1,JIS L1018/L1093,IWSTM170

Instrument features:
1, the use of Mitsubishi 16-bit industrial-level MCU control, with strong anti-interference ability;
2, Equipped with Putian MT-300K printer, a test report can be printed with the output data.


Note:QINSUN always been committed to innovation and improve product performance and functionality, based on the reasons, the product specifications will be changed accordingly. The above without prior notice, the Company reserves the right to amend the final.