---
Leather thickness tester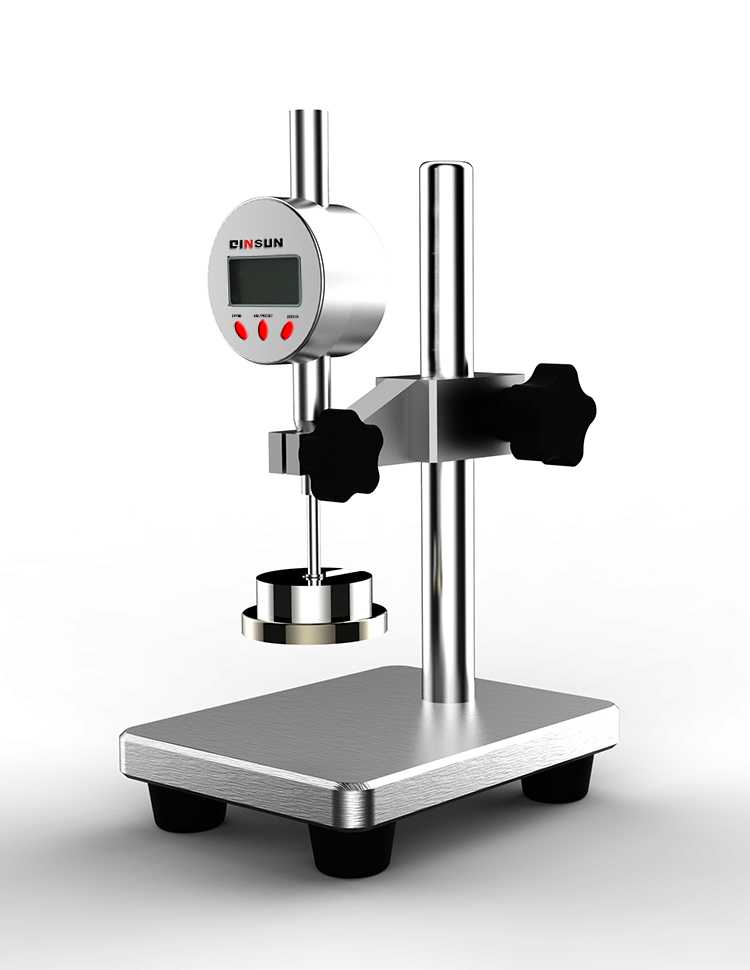 Applications:
Thickness gauge is an apparatus to measure the thickness of fabric, knitwear, film, rubber, soft urethane form.

Product Information:
Fabric Thickness Gauge has a complete assortment of the pressure-foot and weights to conform the different test-methods.
As Analogue type is suitable for general textile and floor carpets mainly, digital type is suitable for pile fabric and knitted cloth.
The other pressure foot area and weight for special purpose can be manufactured as the user's requirements.

Introduction:

1.The instrument is used to measure the thickness of textiles, knitwear and film, rubber, foam, etc. Besides, it is used to accurately measure the thickness of various fabric, leather, carpet, paper and other sheet products. The portable thickness gauge has the characteristics of simple operation, direct reading, convenient carrying, wide application and so on .

2.The pressure and the diameter of the presser foot are different depending on the object being measured. In order to meet the determination of the various specifications of the test object, the instrument uses an adjustable presser foot and pressure weight.

3.The instrument has two models.

4.Instrument type is widely used in woven fabrics, knitted fabric thickness , which can also be applied to nonwovens, geotextiles and carpets, coating fabric thickness.

Technical Parameters:
Presser foot diameter (mm)

Weights weight
(g)

Pressure
(KPa)

Measurement range
(mm)

28.7

272.9

4.14

25

46.1

0.7

50

499.6

7.58

100

9.5

169

23.4

-

6.3

546

172

-

50.5

204

1or 0.1

-

11.28

10

79.8

1000

2

-
Note:QINSUN always been committed to innovation and improve product performance and functionality, based on the reasons, the product specifications will be changed accordingly. The above without prior notice, the Company reserves the right to amend the final.