---
fabric oxygen index measuring machine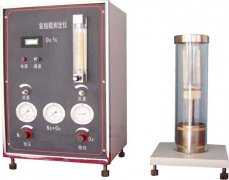 To automatically determine the minimum quantity of oxygen required for combustion. The apparatus determines the flammability characteristics of the materials used in the production of electric cables. The oxygen percentage is detected by a paramagnetic transducer (O2 accuracy <0.1%), and the combustion occurs inside the glass column. The operator is fixing only the O2 ratio, while the N2 flux is kept constant by proportional valve of the electronic system. Two units separated, one to check the measurements and one to feed oxygen and nitrogen to the column where the testing sample is placed.
oxygen indexer testing machine

Technical Parameters:



Oxygen concentration measurement range: 0-90%.
Oxygen concentration accuracy: ± 0.1%
Flow meter range: 1.0 ~ 10.0L / min
Oxygen concentration measurement accuracy: ± 0.4%.
Response time: <10s
Combustion cylinder air flow:40mm/s ± 2mm/s; concentration adjustment accuracy: ± 0.1%.
Top air flow of the combustion cylinder: 90mm±10mm/s。
Portable igniter, downward jet of 16±4mm, adjustable.
Measurement time up to 5mins, accuracy of ± 0.5S.
Dual flow meter and pressure gauge device: accuracy of ± 1%.
Test temperature range: 25 ℃ ~ 150 ℃。




oxygen index testing instrument

Features:



Imported oxygen concentration sensor (paramagnetic oxygen concentration sensor for model F248A, electrochemical oxygen concentration sensor for model F248D ) showing the oxygen concentration accuracy of ± 0.1%.
High temperature resistant quartz glass tube, outlet diameter 40mm.
Supportive and non-supportive sample holder.
Portable ignition, easy to operate.
Patented gas flow control unit which equipped with mass flow controller mixing nitrogen and oxygen can precisely control the gas flow.
After setting the oxygen concentration on screen, PLC control system can automatically adjusts the oxygen concentration according to the set value , precise and easy control.
The gas mixing chamber with patented design can ensure that the oxygen concentration measurement more accurate and the mixture of oxygen and nitrogen more better.
LCD real-time can display flow, time , test data and other parameters.
Dual flow meter and pressure gauge device: accuracy of ± 1%.
Equipped with special ignition.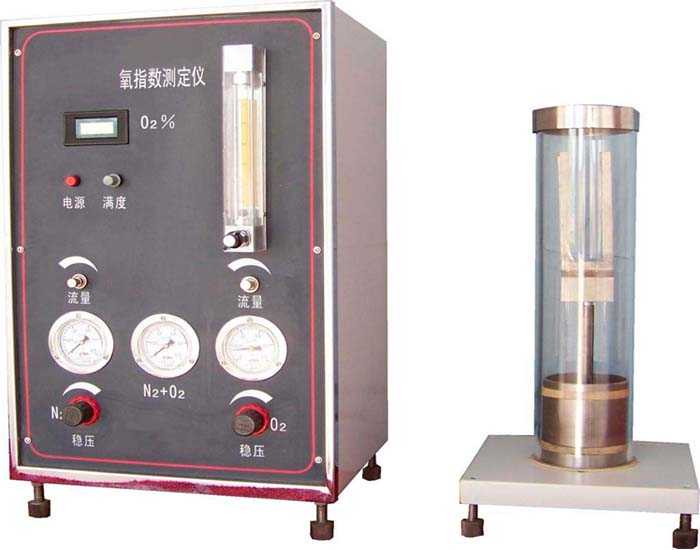 Note:QINSUN always been committed to innovation and improve product performance and functionality, based on the reasons, the product specifications will be changed accordingly. The above without prior notice, the Company reserves the right to amend the final.