---
BFE Tester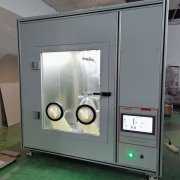 Bacterial Filtration Efficiency Tester





Surgical Mask Tester Bacterial Filtration Efficiency (BFE) Detector

is mainly applicable to the measurement and verification departments, scientific research institutes, medical mask manufacturers and relevant testing departments for the performance of mask bacterial filtration efficiency.

Bacterial Filtration Efficiency Tester is applied to test the filtration efficiency of mask, can be used in metering calibration department, scientific research institution, mask manufacturer and other related departments.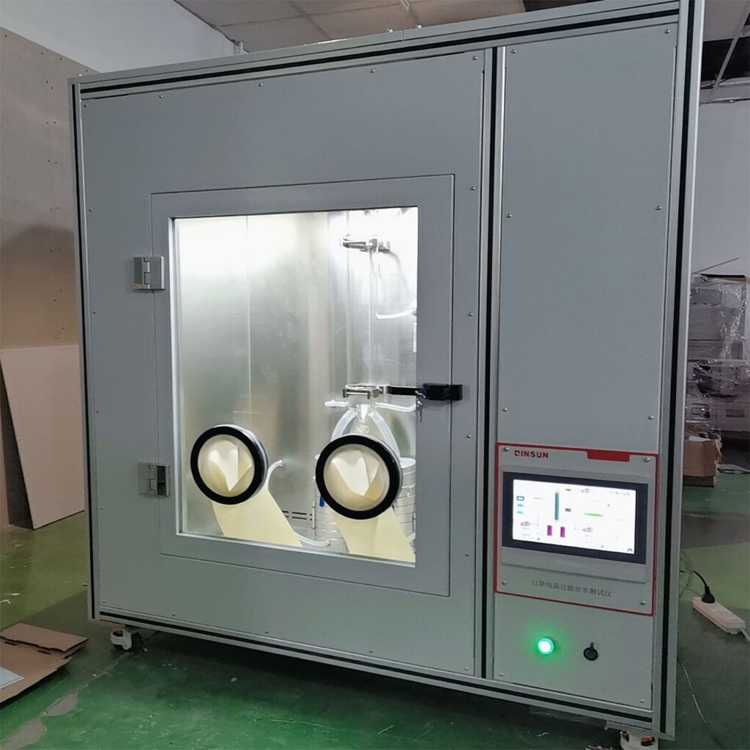 BFE Tester

Standards:



YY 0469-2004 Technical requirements for surgical mask

BS EN 14683-2014 Medical face masks - Requirements and test methods

ASTM F2100-2019 Standard Specification for Performance of Materials Used in Medical Face Masks

ASTM F2101 Standard Test Method for Evaluating the Bacterial Filtration Efficiency (BFE) of Medical Face Mask Materials, Using a Biological Aerosol of Staphylococcus aureus

Mask Bacterial Filtration Efficiency Tester Feature:

1.Switching type glass door in front of the machine, easy to observe by the operator.

2.Peristaltic pump was built in the negative pressure cabinet, A & B two routes 6 level Andersen sampling head.

3.The flow speed of peristaltic pump can be set.BFE tester good atomization effect.

4.Bacterial Filtration Efficiency Tester Of Mask: Negative pressure testing system, which can protect operator's safety.

5.The spray flow of bacterial liquid inside the special microbial aerosol generator can be set.

6.10.4 "industrial high brightness color touch screen display.Embedded high speed industrial microcomputer control.
Parameter:

Main Parameter

Parameter range

vacuum pump

Oil-free rotary vane vacuum pump, maximum flow up to 57LPM, equipped with muffler, stable airflow

Aerosol generator flow control

The flow control of aerosol generator adopts mass flow control and the control is accurate

Channel I sampling flow

Anderson sampling flow of 28.3 L/min, resolution: 0.1 L/min

sampling flow

Anderson sampling flow of 28.3 L/min, resolution: 0.1 L/min

sampling

Equipped with mass flow controller

Pneumatic pressure

0-5KPa

Spray flowmeter pressure

0-300KPa

aerosol chamber negative pressure

0-120KPa

Working Temperature

0-50

℃

Cabinet negative pressure

0-120Pa

Cabinet negative pressure

Data can be downloaded via usb flash drive

Data storage capacity

Data can be downloaded via usb flash drive

mass flow controller

0-20L/min

,resolution:0.1 L/min

Peristaltic pump flow

(0.01

~

3.0)mL/min
Note:
QINSUN is very in place for textile testing and quality control,we have our own textile testing lab. Our
textile testing equipment
and testing methods are in the leading position in the industry. We have passed the textile testing certification and iso textile testing standards issued by a number of testing,We can provide
textile testing equipment pdf manual
. Sufficient inventory, big discounts, limited time promotion, Order now!