---
Surface Resistivity and Static Decay tester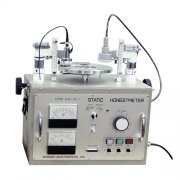 Electrostatic Charge Decay Meter
Feature:
By connecting the analyzer and the honest meter together, it is possible to measure the attenuation of materials automatically in one-touch action.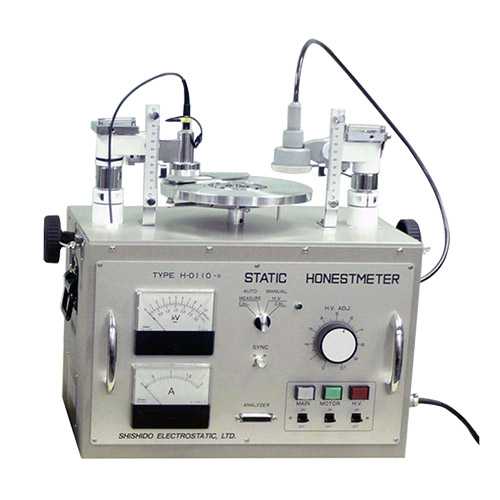 Optional data analysis software can provide more detailed information and results.
﹣Applied on JIS L1049-1980 Electrostatic Propensity Testing Method for woven fabric and knitted work.
﹣Compared with the friction electrification or direct voltage applying electrification methods, the corona discharge method has excellent reproducibility, making it possible to compare the specimen with those of other methods.
﹣All specimens in sheet form, such as films, board, thread, cloth, carpet, or glass panes, can be subjected to measurement by using this device.
﹣By selecting the polarity and applied voltage for corona discharge, it is possible to electrify the specimen with either positive or negative charge. It is also possible to change the voltage value.
﹣Without any friction, no damages will be caused to the specimen, and accurate and repeated measurement is possible.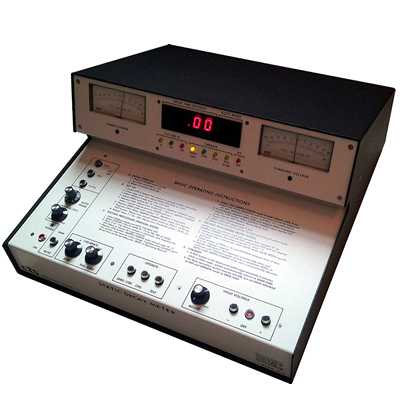 Technical Parameters:

Items

Parameters

The measuring range of electrostatic voltage

0 ~ 10kV

The half-life time range

0 ~ 99.99 h

Rotation speed

1500 RPM

Discharge time

0 ~ 99.99 s (test is scheduled (30 + 0.1) seconds)

Discharge distance between needle electrode and specimen

20mm

Measurement distance between test probe and specimen

15mm

The static voltage calibration was performed before the instrument was issued
Check before use. The cylinder must be filled with oil (transformer oil)

Sample size

60mm x 80mm

Power

220V 50Hz 1.5kw



Note:QINSUN always been committed to innovation and improve product performance and functionality, based on the reasons, the product specifications will be changed accordingly. The above without prior notice, the Company reserves the right to amend the final.