---
Medical Face Mask Air Exchange Pressure Difference Tester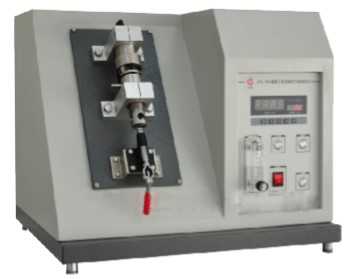 Products meet the standard requirements, which is YY0469-2004 "Medical surgical mask technical requirements" and YY 0969-2013 "Disposable medical masks", medical face mask air exchange pressure difference tester is measured by gas pressure difference on both sides of the mask (ie the damping from the mask exert to the airflow) to determine the breathability of the mask, and the instrument test results is accurate.
The device is used for the determination of gas exchange pressure difference of medical surgical masks and can also be used to determine the gas exchange pressure difference of other textile materials。
YY 0469-2011 Surgical mask
YY 0969-2013 Single-use medical face mask
EN 14683:2014 Medical face masks - Requirements and test methods
1, using the suction gas source as the instrument power source, free from test space constraint;
2, with a high precision differential pressure sensor, digital show the sample pressure of both sides;
3, special sample holder to ensure a good clamping sample.

Technical Parameters
| | |
| --- | --- |
| Items | Parameters |
| Air supply | Suction type |
| Air flow | 8L / min |
| Seal type | O-ring seal |
| Sample breathable diameter | Φ25mm |
| Differential pressure sensor range | 0 ~ 500Pa |
| Display mode | Digital display pressure difference |
| Power supply | 220V, 50Hz |
Note:QINSUN always been committed to innovation and improve product performance and functionality, based on the reasons, the product specifications will be changed accordingly. The above without prior notice, the Company reserves the right to amend the final.