---
Fabric Tensile Tester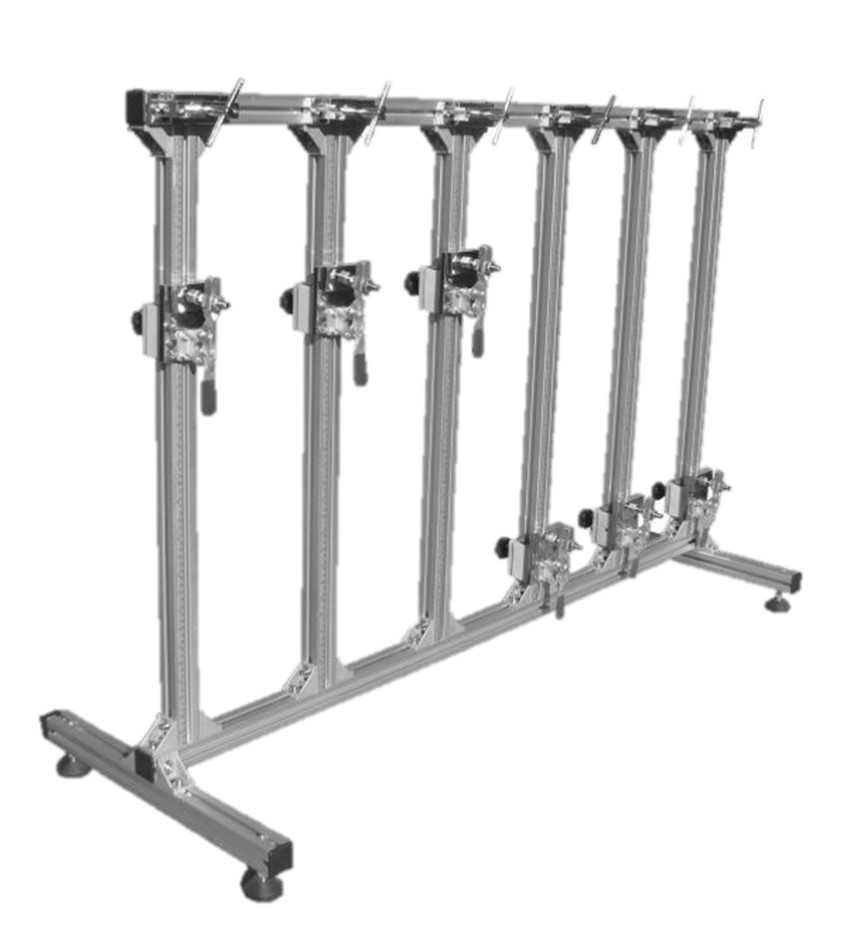 Fabric tensile tester is suitable for testing the tensile and elastic properties of the high elastic fabric and the low elastic fabric such as the amount of tensile deformation and the amount of elastic recovery. It can not only be used to evaluate the tensile and elastic properties of the woven fabric, but also to test the force leading to the irreversible deformation of the knitted fabric, in order to guide the development of the material and help the user to effectively evaluate the performance of the product.
Fabric tester uses a variety of installation modes, a variety of sample holders, different loading weights to meet different test requirements; It also has with a timer to facilitate accurate control of test time and unify the testing process.
Fabric tensile tester is easy to use with high efficiency, and can make the daily laboratory testing work become simple with diversified function, flexibility, safety and stability.
Technical Parameter
| | |
| --- | --- |
| Items | Parameters |
| Loading weights | 1lb,3lb,4lb,5lb,10lb optional |
| Scale accuracy | 1mm |
| Timer | 1-9999s |
| Sample fixture | Clamping fixture, hanging fixture |
| Power requirement | No |
| Single station size | 800 mm×400 mm×1800 mm |
| Single station weight | 39kg |
| Three-station size | 600 mm×240 mm×1700 mm |
| Three-station weight | 19.5kg |
| Six-station size | 1350mm×700 mm×1850 mm |
| Six-station weight | 54.5kg |
ASTM D3107 standard sample fixture, easy to hold, with a variety of hanging weight and scale, easy to operate.
Static tensile properties and non-returnable deformation test of leather and coating materials.
Tensile properties and elastic recovery ability of Woven fabrics, knitted fabrics and other textile.
Movable single-station , wall-mounting type 3-station and movable 6-station optional, flexible and convenient to meet the requirements of different test environment.
ASTM D2594 sample suspension fixture can be configured with good compatibility
Product quality control, performance assessment of new developed products, product quality sampling and assessment.
Accessories
ASTM D3107 Standard Test Methods for Stretch Properties of Fabrics Woven from Stretch Yarns.
ASTM D2594 Standard Test Method for Stretch Properties of Knitted Fabrics Having Low Powder
Note:QINSUN always been committed to innovation and improve product performance and functionality, based on the reasons, the product specifications will be changed accordingly. The above without prior notice, the Company reserves the right to amend the final.