---
Oscillatory Abrasion Tester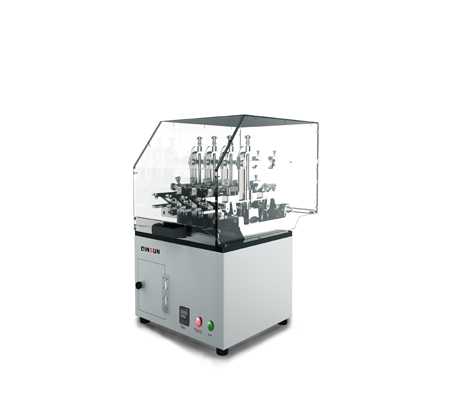 Oscillatory Abrasion Tester
Testing Standards: ASTM D4157

Applications:
Oscillatory Abrasion Tester is used to determine the abrasion resistance of fabrics when rubbed against a standard abradant or a wire mesh screen with a backward and forward motion over a curved surface. Particularly it's suitable for?automotive and furniture industry fabric manufacturers working to US standards.

Product Information:
Oscillatory Abrasion Tester Motor driven with 4 abrasion heads and electronic digital counter to control the number of cycles.
Note: QINSUN always been committed to innovation and improve product performance and functionality, based on the reasons, the product specifications will be changed accordingly. The above without prior notice, the Company reserves the right to amend the final.