---
Rain Tester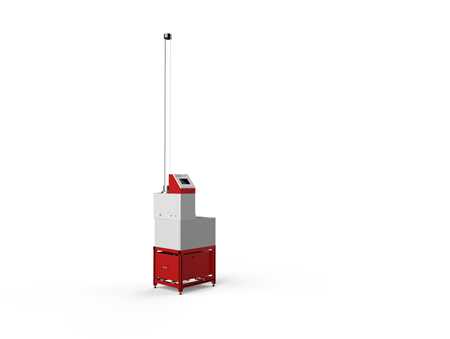 Testing Standards: AATCC 35, BS EN ISO 22958

Applications:
Rain Tester is designed for determining the penetration resistance of fabrics or composites at different intensities of water impact.

Product Information:
The tester simulates that rain horizontally impacts fabric samples mounted vertically in a stainless steel bath. Samples are backed with a standardised blotting paper which is weighed before and after each test. The rain is formed by a column of water which can be adjusted from 600mm (24in) to 2400mm (96 inches) depending on model in 300mm (12 inches) increments, applied via a standardized nozzle.
Provided with water supply system of temperature controlled, including electronic temperature controller, a mixing tank and solenoid valve.
Note: QINSUN always been committed to innovation and improve product performance and functionality, based on the reasons, the product specifications will be changed accordingly. The above without prior notice, the Company reserves the right to amend the final.